Bruce Springsteen is set to perform at the 12th annual Stand Up for Heroes benefit, set for November 5th at the Hulu Theater at Madison Square Garden.  The event, which raises money for the Bob Woodruff Foundation, will also feature a performance by Eric Church, and appearances by Jon Stewart, Seth Meyers, Jim Gaffigan and other surprise guests. To date, the Stand Up For Heroes benefit has raised more than $45 million for injured vets, service members and their families.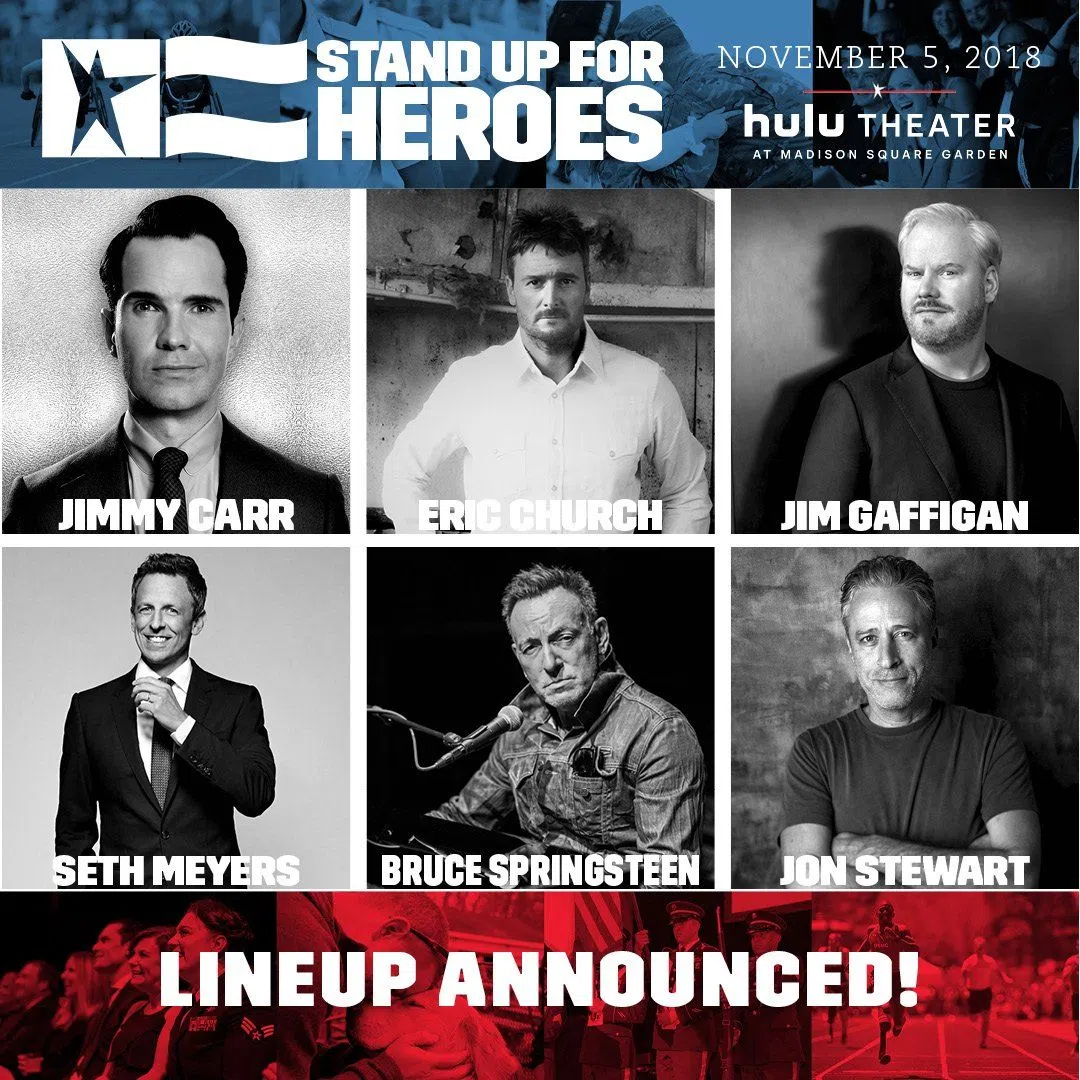 Source: Variety
Jimmy Buffett is getting into the marijuana business. The singer has landed a licensing deal for a line of cannabis products, which will be named after his Coral Reefer band.  "I have followed and studied with keen intensity the recent evolvement of the medical marijuana story and the path towards the simple common-sense conclusion that cannabis is good medicine," Buffett shared.   Coral Reefer products will include edibles, lotions and vape pens, and will be strictly for medicinal purposes, not recreational. Buffett has teamed with Surterra Wellness, a cultivator of weed and manufacturer of medical marijuana licensed in Florida and Texas, who'll distribute the products via retail outlets.
Source: Wall Street Journal
Aerosmith is the latest band to play one of their biggest hits on classroom instruments for "The Tonight Show starring Jimmy Fallon."  The segment features Steven Tyler, Joe Perry, Brad Whitford, Tom Hamilton, and Joey Kramer crammed into a room with Fallon and the Roots as they jam together on the Aerosmith classic hit "Walk This Way."  The band is just the latest in a group of artists who've performed their hits on classroom instruments. Previous segments featured Backstreet Boys, performing "I Want It That Way," Camilla Cabello doing "Havana" and more.
Source: The Tonight Show starring Jimmy Fallon
And this….ah poor Ozzy story.
Ozzy Osbourne is opening up about his reunion with Black Sabbath for their 2017 "The End" tour following the release of their last album "13." In a recent interview, he reveals that he didn't have the best time teaming up with the band in the midst of his solo career.  "With [Black Sabbath], I'm just a singer. With me, I get to do what I want to do," he says. "I was getting bad vibes from them for being Ozzy." That includes his TV show, "The Osbournes," which had fans and friends alike thinking he had sold out.  While things with the band might've changed over time, Ozzy says his audience hasn't. "I see fathers and sons and grandsons," he explains. "I got a thank-you card from a 70-something-year-old woman saying, 'You might not believe me but I love going to your concerts with my son.'"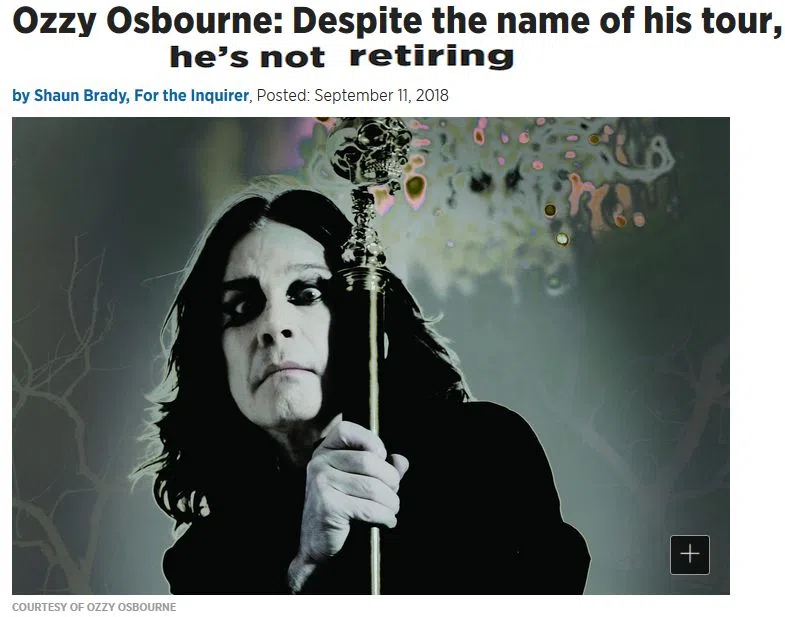 Source: The Philly Inquirer