A while ago fans were asked to submit pictures and video for Tom Petty's song 'You & Me.'  Here it is.
And a demo John Lennon did for 'Imagine' has been found.  They actually found it back int 2016.  It was in a box of poorly labelled or unlabelled recordings and this particular tape was just labelled with the date, the engineer and all it said on the box was 'Demo.'  Have a listen.
The song is available on a new "Imagine" box set to be released on what would have been John Lennon's 78th birthday and as a download.  You can order it here. You can get more behind the scenes stuff by going to the website and see the list of songs here.
Steven Tyler is not happy with baby I mean president Trump.  He's sent the POTUS a cease and desist order to stop playing his music at Trump rallies.  Tyler says this gives the impression that he's endorsing Trump (and he's not.)  Source: Variety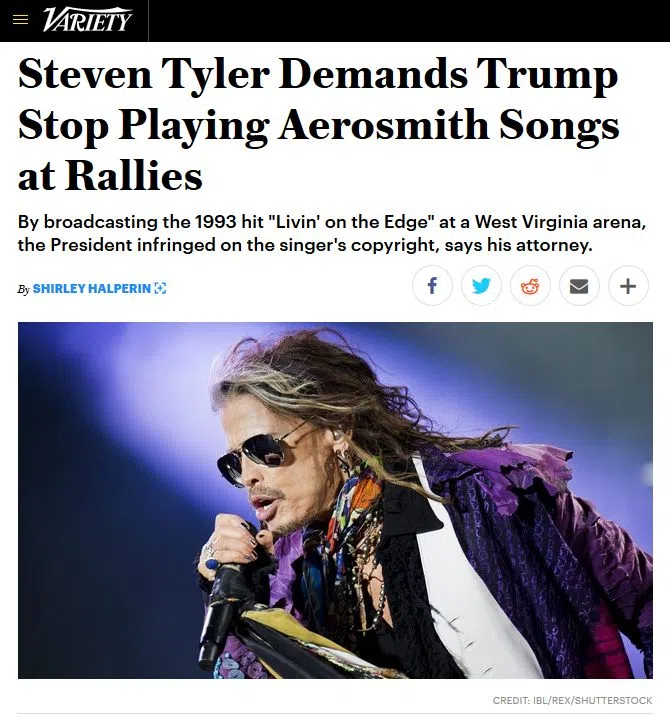 Slash says things are so ok between him and Axl Rose he's teasing there will be new Guns N' Roses music. The mad hatter says "Now that we've actually mended fences and gotten back together and done this, we're going to keep it together." Source: NME