John Mellencamp is releasing a new album "Sad Clowns & Hillbillies" April 21st.  And he's going on tour with Emmylou Harris.  The Tour begins June 5th in Denver, Colorado.  No Canadian dates on the list but you can check out all the dates HERE.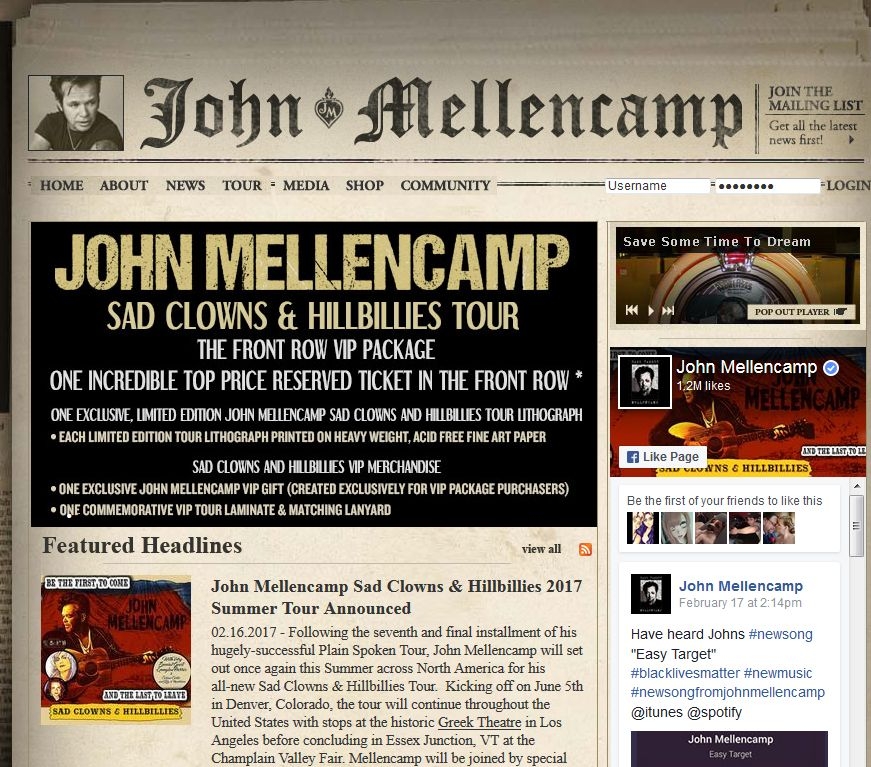 Midnight Oil is releasing 3 box sets including one with 14 hours of never before heard and rare stuff…And they're going on tour…a worldwide tour.  And what better way to do than with a Brazilian….show April 25th.  Yup the first shows are in Brazil, then the States and yes even Canada before the rest of the world.  The box sets hit the stores May 5th but they're available for pre-order now.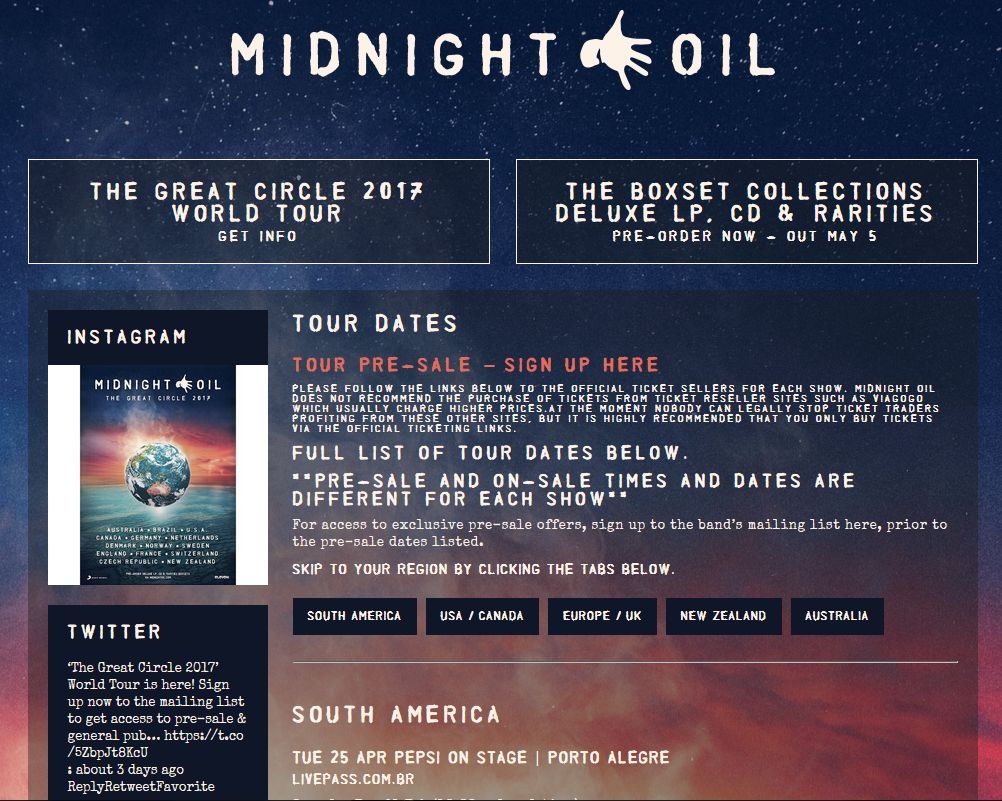 Bono's hitting up politicians again.  He's not a Trump fan but apparently he's ok with VP Mike Pence.  He likes Pence's Emergency Plan for AIDS Relief,  which Bono has supported.

Bono meets Vice President Mike Pence in Munich: "You're the second busiest man on earth." https://t.co/RgGAioQJyG pic.twitter.com/xB7ZFi1A4t

— ABC News Politics (@ABCPolitics) February 18, 2017
Bon Jovi just broke the Bridgestone Arena attendance record.  He performed for 18,514 fans this past Saturday.  Bon Jovi's "This House Is Not For Sale Tour" continues.  For the rest of the dates CLICK HERE.