Bruce Springsteen has made another fans dream come true.  He saw this kid in the crowd at a concert in Brisbane, Australia holding a sign requesting "Growin' Up" so he brought the kid on stage, gave him a guitar and they played it.  He also gave him some advice.  He told the kid "A lesson. When I was your age, I got my first guitar. I brought it home. I realized, it wasn't about how well you played it, but how good you looked doing it. So I got in front of the mirror and I tried some different poses."
Did you know there's a Mick Jagger memoir script out there that hasn't been published yet?  Apparently he wrote a  75,000 word PG rated version of his life and publishers said…nah, too PG.  John Blake is a Rock historian who says he has a copy of the manuscript written in the early '80's.  C'mon who's got a printer with a lot of paper.
Click on the pic for the story in the Spectator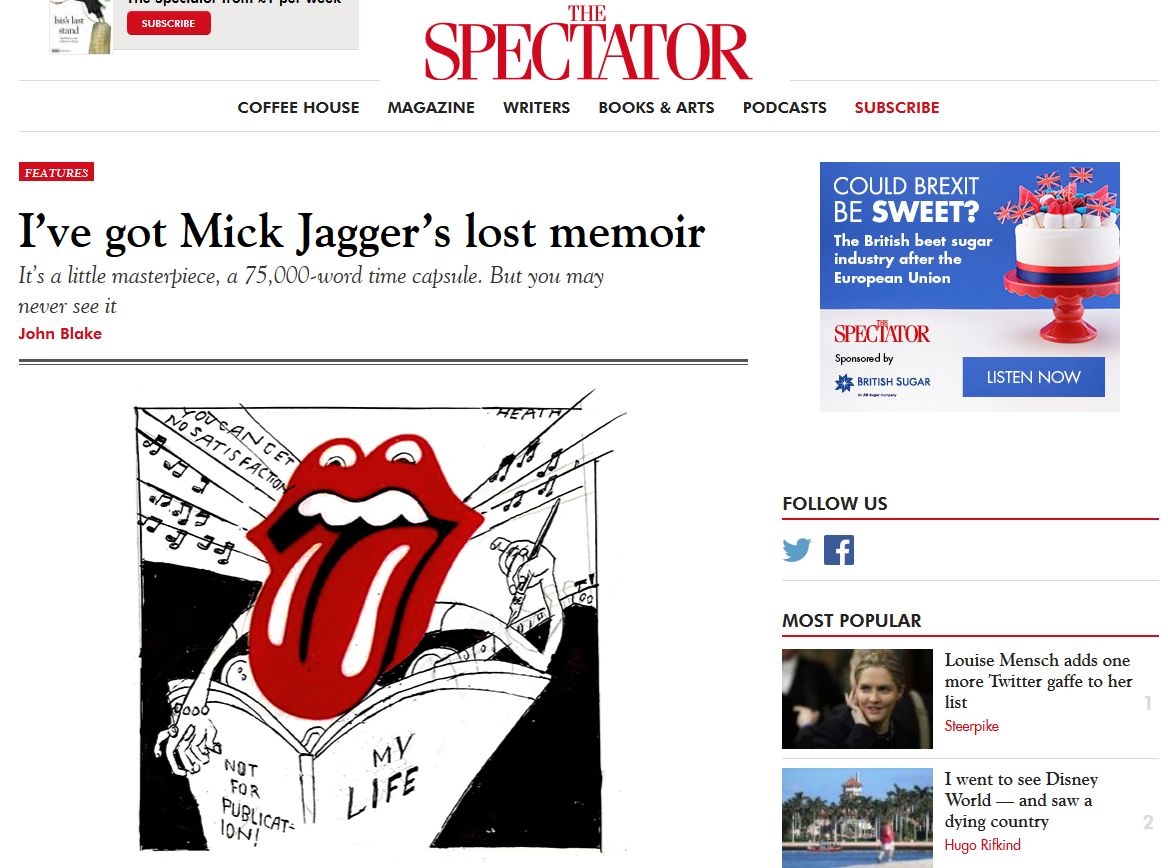 Along with the Pink Floyd tribute 'Pigs' coming to the PG Playhouse March 21st we have a new Roger Waters album coming.  It's called "Is This the Life We Really Want?"  However they haven't set a release date.  But you can see a clip on his Facebook page.   Water begins his "Us + Them" tour May 26th in Kansas City and it wraps up in Vancouver October 28th.  For all the dates, CLICK HERE.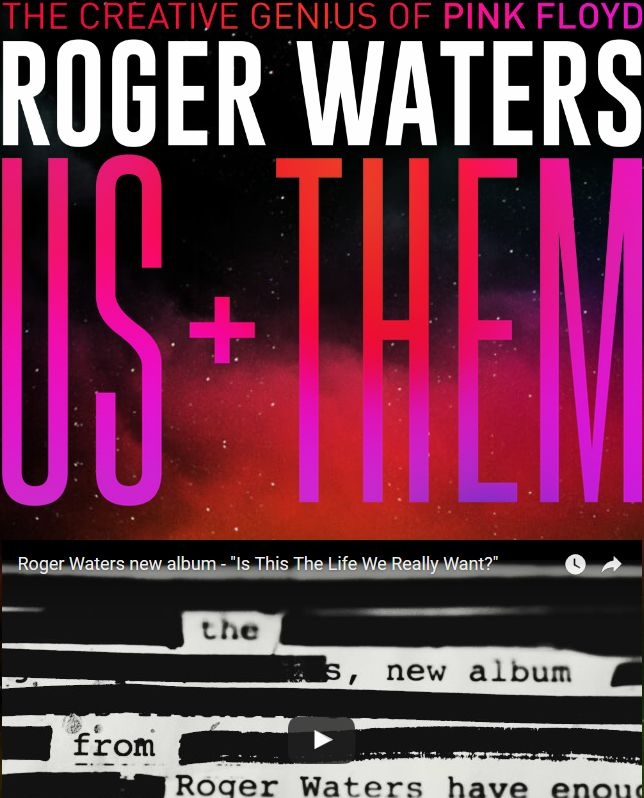 Don Felder, Styx and REO Speedwagon will tour together this summer. They're calling it the  "United We Rock" and it begins June 20th in Ridgefield, Washington.  Check out the cheezy video announcing the tour.