Black Sabbath has said goodbye with their final show in Birmingham, England.  They wrapped it up with "Paranoid."  Ozzy Osbourne was pretty emotional as you might expect.  It's the end of a long run.  The boys decided it was time to pack it up after guitarist Tony Iommi's cancer diagnoses.  He is in remission but he can't do the travel anymore.  Ozzy said it's  "the most incredible adventure," but it's "run its course."  Check out some fan footage of the show below.
Producer Lili Fini Zanuck (Driving Miss Daisy) is producing a new documentary about Eric Clapton.  It covers his career and personal life including his struggle with his tough childhood, the loss of his son, his struggle with addiction and how he fought through it all to get where he is today.  The doc is called "Eric Clapton: A Life in 12 Bars" but no released date has been set.  Click the pic for the full story from Variety.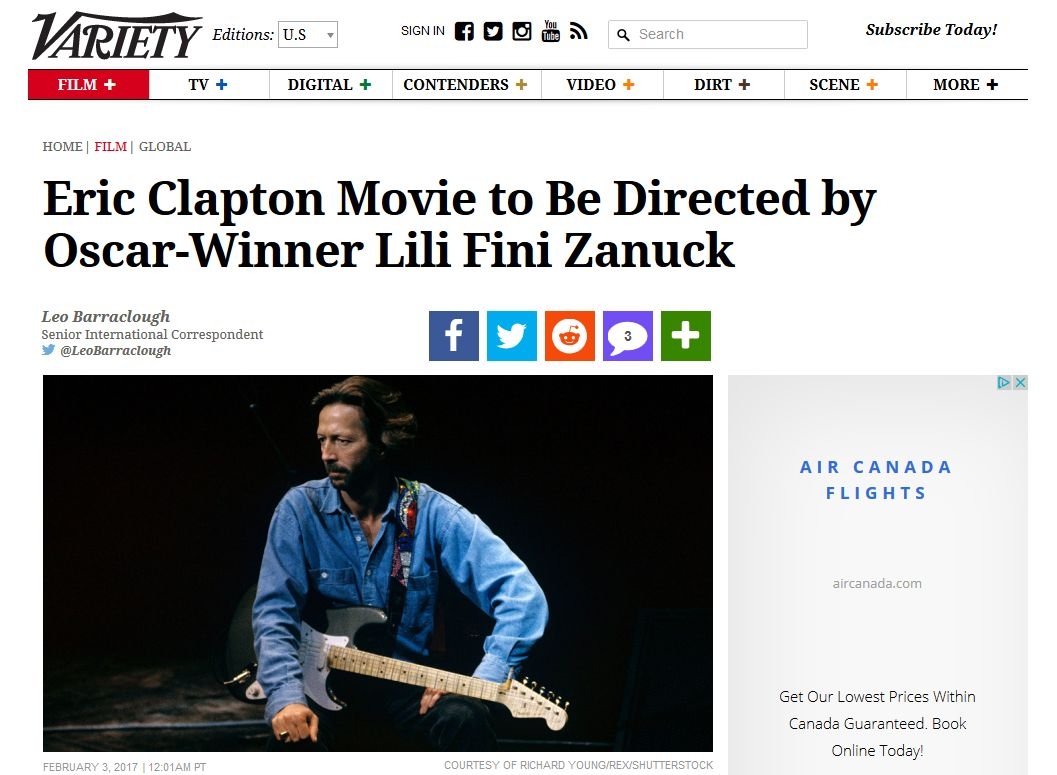 Stephen Colbert sings!?  He showed up at a benefit for the Montclair Film Festival in New Jersey and sang the Talking Heads classic, "Once in a Lifetime."   He's got some moves too (at the 1:50 mark.)  Check it out.
Metallica's lead singer James Hetfield. is out for now.  The Doc has told him to "not sing one single note."  They had to trim a couple songs off one show in Denmark and postpone the next one until Hetfield's voice is back.  Click the pic for the full story from Billboard.