Nancy Wilson of Heart and Liv Warfied one of Prince's singers have formed a group called Roadcase Royal.  Liv Warfied does the singing and Nancy Wilson plays guitar.  Another Prince alum, Ryan Waters plays lead guitar and Chris Joyner a keyboardist for Heart is also part of the band along with bassist Dan Rothchild and drummer Ben Smith also from Heart.  They've recorded 5 tunes so far and you can hear their first single by clicking on Get Loud.   And check out more on the story from Ultimate Classic Rock by clicking on the pic.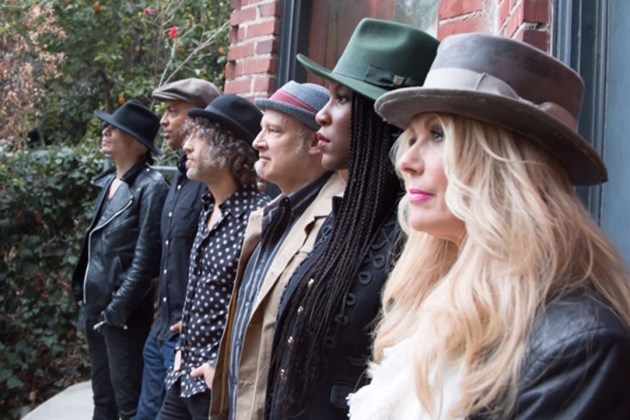 From Australia Bruce Springsteen offered his support for Saturday's Women's March.

The Edge from U2 joined the Women's March in Los Angeles.  He performed Pride In the Name of Love with actor Juliette Lewis, Abby Travis, bassist for the Go-Go's and Prophets of Rage/Rage Against the Machine drummer Brad Wilk .
And Pat Benatar recorded a song called Shine for the Women's March.  Proceeds for the song will go to the B.A. Rudolph Foundation, supporting women seeking careers in government and public service.