Billy Joel has lined up 6 stadium shows for 2017. Check the Doug & Wendy Blog at 993 the drive dot com for all the dates. None of them are in Canada.
President Barack Obama's last White House-Wrecker is tonight.  The 'Somebody Said" list includes; Beyoncé and Jay Z, Stevie Wonder, Bruce Springsteen, Paul McCartney, Usher and Eddie Vedder.  For all the dates click here.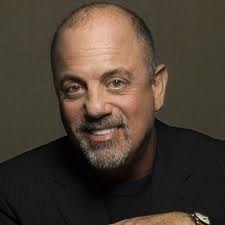 U2 is doing a contest to give a winner front row seats to a private U2 rehearsal and accommodations a four-star hotel.
It's $10 an entry and the more you spend the more stuff you get. All proceeds will benefit Bono's charity, RED. For more details, and to enter, CLICK HERE.
Check out a video of Bono and the Edge announcing the contest to the right.
Rick Wakeman is not a fan of the Rock and Roll Hall of Fame because they take so long to include some bands and often it's done after they're dead. He said he wasn't going to go to the induction ceremony for YES in April but he's changed his mind after they told him they will be . The former Yes rocker explains he's going because now the late founding bassist Chris Squire is being recognized following his 2015 death.