Hey congrats to Melanie Lockhart the winner of our Gun 'N Roses tickets last week.  Guns N' Roses sold over one-million tickets in just 24 hours when they opened the online ticket wicket Friday.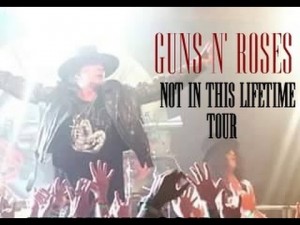 The Rolling Stones new album "Blue & Lonesome," debuted on Billboards Hot 200 chart.  For the statisticians that's their 37th Top Ten album and that gives  the Rolling Stones the most Top Ten albums in Billboard's history.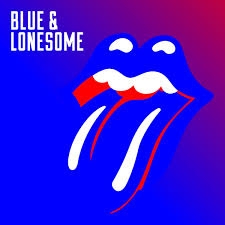 Patti Smith had a rough night at the Nobel Prize ceremony in Stockholm.  She forgot the lyrics to Dylan's "A Hard Rain's A-Gonna Fall."  Instead of just mumbling like Dylan to cover up her mistake she owned up to it.  Stopped the entire orchestra, apologized took a second shot at it.  And everyone clapped in encouragement.  ICYMI Bob Dylan won the winner of this year's Nobel Prize in literature but couldn't make it to the presentation ceremony.  You can check out the video and the rest of the story from the Guardian.
Black Sabbath's Tony Iommi revealed months ago his battle with cancer had entered the remission stage.  Now doctors have noticed another growth at the back of his nose and they're going to remove it. Tommy says "I have been on the road nearly 50 years. I need to be at home more, and I need to pay more attention to my friends and family."
Last week we had the details on the Tom Petty and the Heartbreakers 40th anniversary tour.  In a Rolling Stone interview Petty says this may be the last big tour they do.