Hey remember Friday Wendy & I were talking about that letter John Lennon wrote to Linda McCartney?  He was ragging on here for comments she made about comments he made about the Beatles…(I Know you almost need a map.)  The letter was auctioned off on the weekend.  It went for almost $30,000.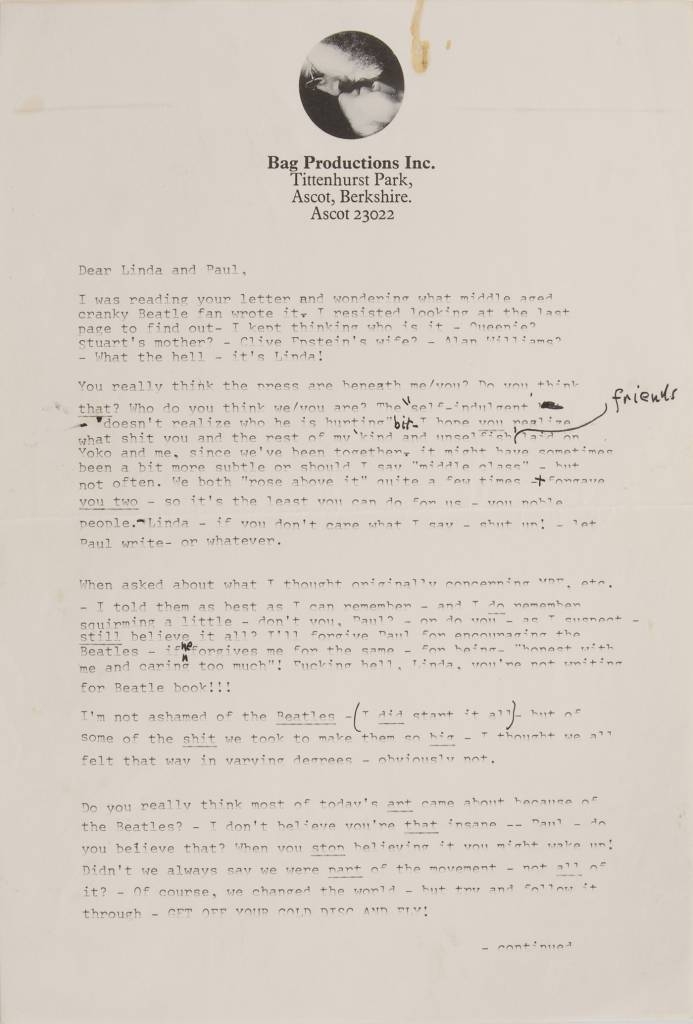 Steven Tyler is getting a United Nations Humanitarian Award for his work through his Janie's Fund, which helps abused and neglected young women.
The Police are being offered 9 million to appear at Desert Trip next year.