Stand Up For Heroes is an annual benefit for veterans put on by the the Bob Woodruff Foundation.    Funny boys Jon Stewart, Jerry Seinfeld, Louis C.K. and Jim Gaffigan yukked it up and Bruce Springsteen played four song and raffled off one of his acoustic guitars for $280,000.  Along with the guitar Bruce invited the winner and a friends a ride in his '67 Cadillac.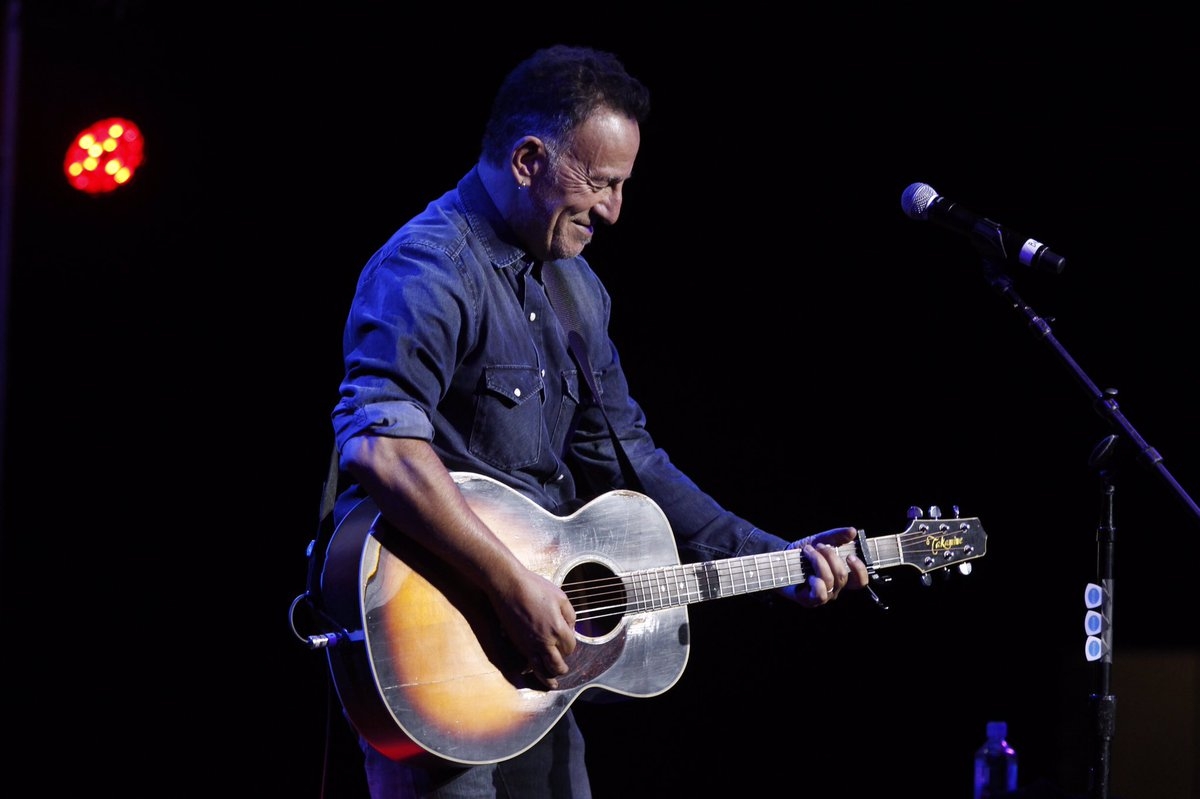 Sting is going to play Irving Plaza in New York to celebrate the release of his new album "57th & 9th."  It's a smaller venue so chances are you're not going to get a ticket.  No problem the AUDIENCE Network will broadcast the show on November 18th at 8 pm ET.   If you're feelin lucky punk, tickets go on sale Monday.
Universal Music has won the exclusive rights to all of Prince's music.   Universal says it will work with Prince's estate to create what it calls "new creative outlets for his music." Prince died in April. During a career that spanned four decades, he sold more than 100-million albums worldwide.
Halcyon Gallery in London has launched an exhibit of Bob Dylan's paintings.  The curators have no idea if Dylan will show up to look it over.  Good for you guys.  Set your expectations low.   It took him almost a month to acknowledge his Nobel prize for literature.  Gallery president Paul Green says Dylan was "deeply involved in every exhibition of this exhibition" but they don't know when or if Dylan will come. Green says he hopes Dylan will stop by when he collects his Nobel Prize in literature in December. Dylan's subject material includes skyscrapers, forgotten motels, suspension bridges and the Ford Edsel.
The Weeknd is releasing his new album November 25th.  He says it's influenced by two icons we lost this year, Prince and David Bowie…The name of the album is "Starboy." on He says Bowie was the ultimate inventor and that he and Prince had planned to work together before Prince died.