Tom Cochrane just got a nice honour.  Manitoba has named a 322km length of highway 391,  Tom Chochrane's Life Is A Highway.  The road leads in and out of Tom Chochrane's hometown of Lynn Lake. Cochrane hasn't lived there since he was a kid but occasionally visits in the summer.
His "Mad Mad World" tour is coming to CN Centre Monday March 6 with special guest Meghan Patrick. Ticket go on sale at Ticketmaster Friday (Nov 4) at 10am.  They start at $49.50 plus s/c's.  There is a PRESALE!…Wednesday (Nov 2) from 10am to Thursday (Nov3) at 10pm.  The password is highway.  Click HERE for the presale link.
The tour is celebrating the 25th anniversary and reissuing of his Mad Mad World album.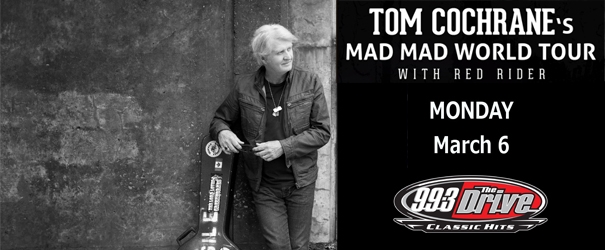 Carly Simon is Dan Rather's guest tonight on "The Big Interview with Dan Rather."  And apparently waiting for Cat Stevens was the inspiration behind her hit "Anticipation."  In the interview she says she was waiting for him to come over for dinner before a show they were playing at New York's Carnegie Hall.  She says "It was about 7 o'clock when he supposed to arrive and he hadn't arrived yet. I was so nervous that the chicken wasn't cooked and the cherries would have melted. I picked up the guitar," she says. "I had to fill my brain with something… I didn't know when the door-bell was going to ring. I liked that. It was all of a sudden a quarter to eight and I had written the whole song."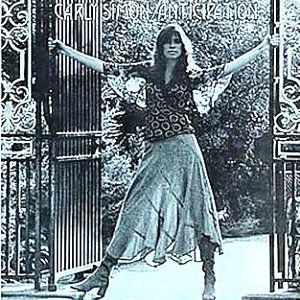 Neil Young's new acoutstic album  "Peace Trail" has been delayed a week to December 9th.
Here's a track list of what we're missing.
Neil Young "Peace Trail" Track List
"Peace Trail"
"Can't Stop Workin'"
"Indian Givers"
"Show Me"
"Texas Rangers"
"Terrorist Suicide Hang Gliders"
"John Oaks"
"My Pledge"
"Glass Accident"
"My New Robot"
Funny story honey…I'm still married to some other dude!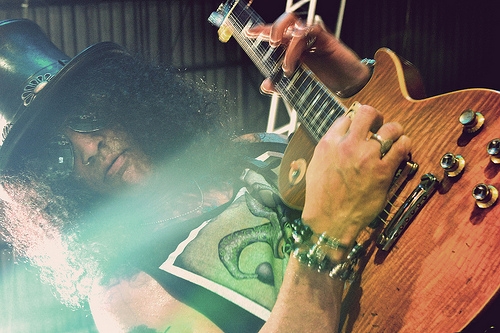 Slash is in the middle of a nasty little divorce and says his ex, Perla, shouldn't get anything.  Why?  Well that's the funny little story.  He claims when he married Perla in 2001 she was still married to a guy named Carlos (whom she married in 1993) and didn't get around to filling out all those stupid and boring divorce papers.  You know, there's only so many hours in a day and apparently more fun things to do.   Prior to knowing they'd fall out of love Slash and Perla got a lawyer who somehow got the first divorce finalist and…ahem 'retroactive' to 1994.  Always nice to have a lawyer who knows Doc Brown.  Ok so back to 2016, Perla wants half of the millions Slash earned in their 13 year marriage.  Slash is hoping some of that lawyer business didn't stick enough so he has a case and the whole 'but you were still married' thing.  It's like game 6 in the world series and you're down by one…There's hope.