During an interview on Britain's BBC Radio 2, Springsteen said he wrote a song for one of the Harry Potter films but they didn't use it.
Elvis Costello is supporting the striking musicians of the Pittsburgh Symphony Orchestra.  He says he won't cross their picket line a perform there.  He was scheduled to play November 1st .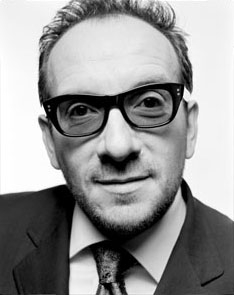 Bob Dylan's website, indicates he has heard he won a Nobel prize.  The line "WINNER OF THE NOBEL PRIZE IN LITERATURE"  is written there in a blurb promoting his book The Lyrics: 1961-2012.  It's actually not even on his website.  It's on Amazon's website when you
One down and one to go for Vince Neil.  He does have to pay a $1,000 fine, he'll be on probation for six months and attend impulse control classes (watch where they attach the electrical alligator clips!) But he won't do any jail time for his roughing up of a fan in Vegas.  She is planning to sue for $150 thousand…We'll see.