It may be tough to accept but the last 3 new David Bowie will be released on the "Lazarus" soundtrack.  It's out Friday.  When I Met You, No Plan and Killing A Little Time are studio recordings from his last album Blackstar.
When your autobiography comes out so do a lot of little secrets and even a bit of venting.  Phil Collins is still bitter over a comment Paul McCartney made about 15 years ago.  He says "I met him when I was working at the Buckingham Palace party back in 2002," "McCartney came up with Heather Mills and I had a first edition of 'The Beatles' by Hunter Davies and I said, 'Hey Paul, do you mind signing this for me?' And he said, 'Oh Heather, our little Phil's a bit of a Beatles fan.' And I thought, 'You f**k, you f**k.' Never forgot it."  He's still a little ticked about it but I'm sure the venting is cathartic.
Harry Shearer says he's owed about $125 million from sales of all the records, CD's, merchandise and home videos of the movie. He's made a little video of his own explaining what he's doing. Click the pic to see it.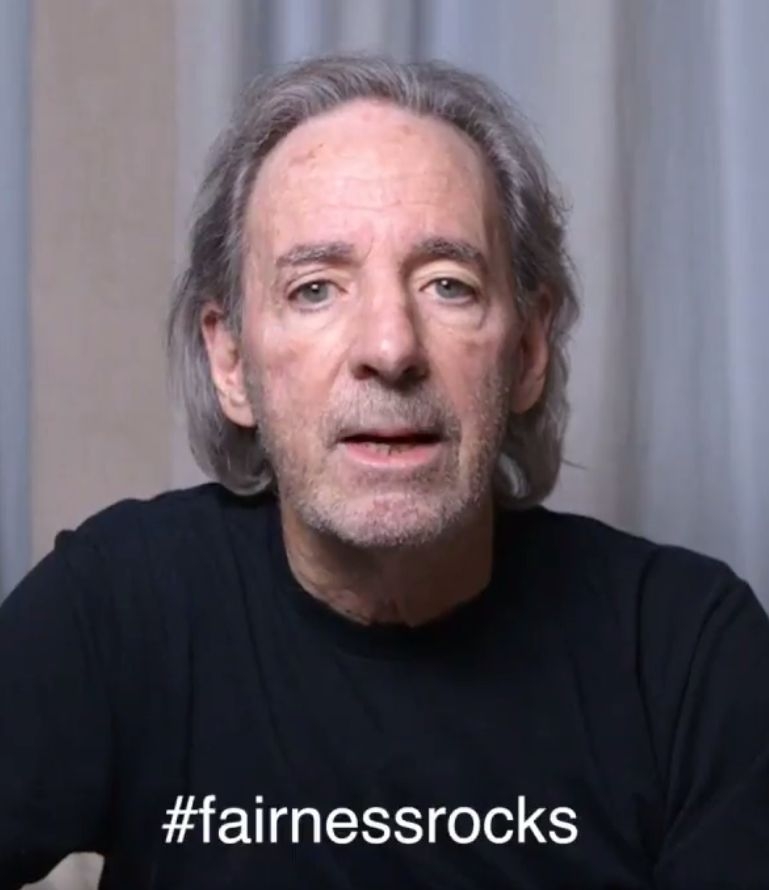 Canadian music professor James Deaville has a done a little research and come to the conclusion that hater's gonna hate…and it's because they're insecure.  While doing some research on Billy Joel he came across some derogatory comments about his music and decided to study why people shame other peoples taste in music.  His conclusion "I think it has its origins in personal insecurities about our own tastes, and so we then project that onto others,"  "It's often someone who has been shamed who will pass on the shame, so to speak."    so….we say hater's gonna hate.  Love the music you love and let the haters wallow in their sea of insecurity…hey wait I think I'm on to some lyrics, now gimme a beat.
-Doug Jones