Paul McCartney brought Rihanna on stage at his Desert Trip show for the song "FourFive Seconds."   That's the one they did at the Grammies.  Paul joked they finally found someone under 50 as Rihanna left the stage.  Check out the video.
He also did a song for a small group of 300 at Pappy & Harriet's saloon in Pioneertown, California. A friend of Sir Paul's and the owner of the saloon convinced him to do the gig.  A lot of other famous acts have played there including Eric Burdon of the Animals, Leon Russell and Robert Plant.  McCartney played a set including early "I Saw Here Standing There" and "Band on the Run"Here's a pic.
You think Sir Paul was a little nervous as they drove into the parking lot.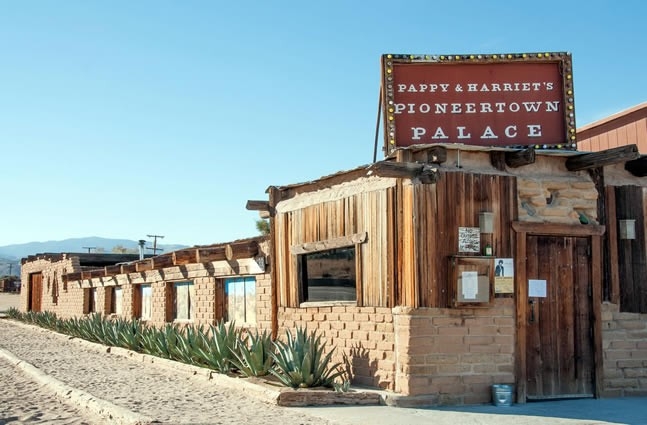 Billy Joel is an election issue in Long Island.  Dean Hart is running for assemblyman is knocking the incumbent Republican nominee Michael Montesano ffor not naming a street after Billy Joel.  He says  "No wonder Albany is a mess, our representative can't do something as simple as renaming a small portion of a road in Billy Joel's backyard, where there's near universal support."  Montesano tried but got some push-back from the State Assembly.  Now Hart is saying he'll elect a one million dollar marble statue of Billy Joel in front of the renovated Nassau Coliseum. Billy Joel has a gig at the opening night of the new Nassau Coliseum on April 5th.
Another award for Bob Dylan.  Friday he was awarded the Nobel Prize for Literature.  Now the Smithsonian's National Portrait Gallery will hang a couple of portraits of Bob in the museum's first-floor "Celebrate" space.  One is a photo of him taken in 1962.