Bob Dylan has won the 2016 Nobel Prize in literature!  That's right…they finally figured out what he was saying and it was pretty good.  Click the pic for the story from the BBC…from England…where they invented English.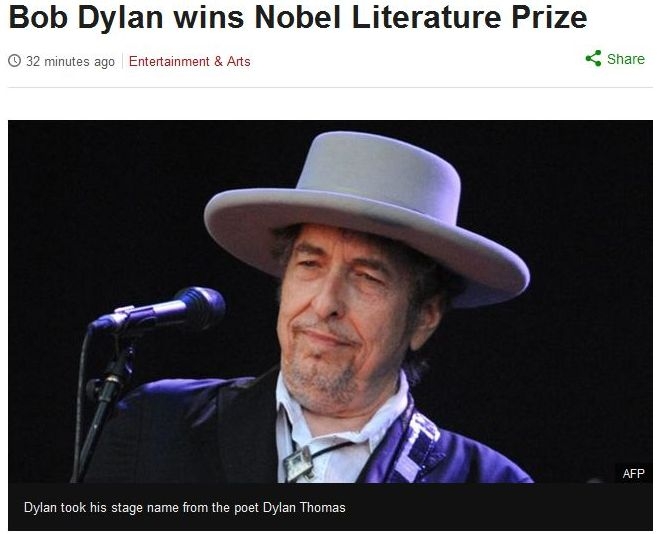 Elton John's autobiography will be published in 2019.  Elton says writing it is "cathartic" (not to be confused with a catheter.)
Lego introduces the Yellow Submarine set with Beatles characters.
Anthony Kiedis brought his nine year old son Everly Bear up on stage to help him sing one of their songs at the Red Hot Chili Peppers show in Turin, Italy.  Check out the video.  After Europe they're heading back to continue their tour including their sold out gig March 18th in Vancouver.  For all the dates Click Here but don't get creeped out by the …well you'll see.