The Who is getting together to perform 'Tommy,' their rock opera for Charity.  They haven't done as a full band for 27 years.  They'll do two shows, March 30th & April 1st at the Royal Albert Hall for the Teenage Cancer Trust.  Fuel up your personal jet…tickets go on sale Friday.  Click on the pic for more.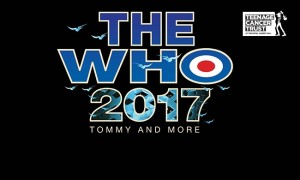 The Red Hot Chili Peppers are heading out on tour to support their latest album "The Getaway" kick off their next tour January 5th in San Antonio Texas and end it in Vancouver March 18th.  Fan club members can get pre-sale tickets today at noon.  Join here.  The rest of us slackers can get'em Friday here.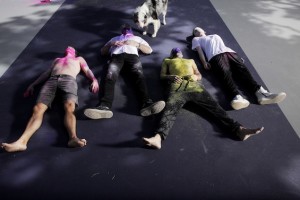 Ron Howard's documentary "The Beatles: Eight Days a Week – The Touring Years," hit the big screen on the weekend but you can have the bigger story on your (presumably smaller) screen November 18th when the DVD with lots of extras, hits the stores.   Check out Rolling Stone for all the details.
Bruce Springsteen will be on The Late Show with Stephen Colbert to promote his autobiography "Born To Run."   The Boss will be on the show Friday the book is out next Tuesday (Sept 27th.)
When the Eagles finally get their Kennedy Center Honors later this year, some big name past members won't be honoured, including Don Felder, Bernie Leadon and Randy Meisner.  The Eagles were scheduled to get the tribute last year but Glenn Frey got sick and then past away.  A lot of fans were ticked that the only Eagles to be saluted were Don Henley, Glenn Frey, Timothy B. Schmit, and Joe Walsh.  A petition was started to have the past members included but it was denied.  Don't feel bad guys, the Grammy's tribute to Glenn Frey was lame too.
-Doug Jones