They've just opened an Art Park in Willowdale Toronto named after Rush's Geddy Lee and Alex Lifeson.  It's called the Lee-Lifeson Art Park.  The park has an outdoor stage and and amphitheater and some interactive sculptures.  Plus some mosaic tile art of Getty Lee and Alex Lifeson.  They were both there for the opening…Getty Lee said "we're really happy for the community that there's some investment arts and leisure for this neighborhood."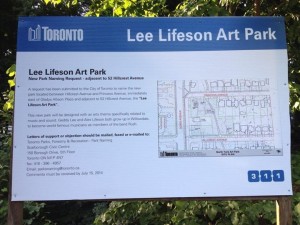 Some band and crew members of Green Day are sick so they've had to postpone three shows and cancel their September 23rd gig in Toronto.  Read more on the story at Rolling Stone.
They have been together for 4 and a half decades but The Beatles latest release is at number seven on the Billboard album charts.  It's a reissue of "Live at the Hollywood Bowl" from 1997 (two & a half decades after they broke up.)  For the statisticians that's the 32nd time they've had an album in the top ten.  They're still at number 3 behind the The Stones (36) and …..Barbara Striesand (34) for top ten albums.
CraveTV was the top bidder for 2 Rolling Stones documentaries about the Stones' in Latin America.  "The Rolling Stones Ole! Ole! Ole!: A Trip Across Latin America,"  will be shown on CraveTV October 14th and  "The Rolling Stones Havana Moon," hits the air sometime in January.  After that we'll be able to catch then on other channels including The Movie Network, Bravo! and MUCH.
It was Farm Aid weekend in Bristow, Virginia.  Willie Nelson, Neil Young, John Mellencamp and Dave Matthews headlined the 31st annual show.  Proceeds from the show benefit America's farmers, with the organization raising more than $50 million over the years.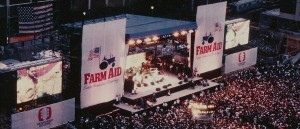 Bruce Springsteen is promoting his book "Born To Run."  He's doing the interview circuit right now.  He was featured on a segment of "CBS Sunday Morning," and talked about his battle with depression.  Apparently it's been going on for years and he credits his wife Patti Scialfa for helping him get through the rough patches.  He said it would last for a year then be gone.  But she gave him the hope he needed to make it through those times.