A star-studded special saluting the Recording Academy's 2016 Special Merit Awards recipients is set to air on PBS.  "GRAMMY Salute To Music Legends," taped at the Dolby Theater in Los Angeles, will air October 14th at 9:30 pm ET on PBS, and feature performances by Patti Austin, Earth Wind & Fire, David Foster, Herbie Hancock, Jefferson Airplane, Shelby Lynne, Kris Kristofferson, Martina McBride, Naughty By Nature, JD Souther and more.  Artist honored with Lifetime Achievement Awards this year include Ruth Brown, Celia Cruz, Earth, Wind & Fire, Herbie Hancock, Jefferson Airplane, Linda Ronstadt, and Run DMC.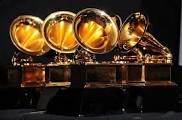 If you're keeping stats on the Boss here's another one for you…Bruce Springsteen and the E Street Band have broken another record.  Last night's concert at MetLife Stadium in New Jersey ended four hours after it started, breaking the previous record for the group's longest U-S show of three hours and 59 minutes set at MetLife last Thursday.
The Boss's longest show was four hours and six minutes in Helsinki, Finland, in 2012.
David Bowie will be remembered during this year's "Stand Up To Cancer" benefit, set to air September 9th at 8pm ET on multiple broadcast channels, cable networks and streaming channels.  At last night's ACM Honors event at the Ryman Auditorium in Nashville,  Keith Urban, Dierks Bentley and Little Big Town taped a performance of Bowie's "Heroes," which will air during the cancer telethon, with the ACM Honors special airing on CBS the same night at 9 pm ET. Bowie, of course, passed away from cancer on January 10th.
The Beach Boys will celebrate the 50th anniversary of their iconic song "Good Vibrations" with a new vinyl release.  On October 7th, the band will release "Good Vibrations" (50th Anniversary Edition)" on a 12-inch sunburst vinyl EP. The EP will feature not only the seven-inch single, but several alternative versions, and a live version from a Honolulu rehearsal in August, 1967.   In addition to the original 1966 U.S. single cover art on the front, the release will also feature a lithograph of the tune's original Japanese cover art which featured a typo, listing the song as "Good Vibration."
Don't expect a farewell tour from Metallica anytime soon. According to drummer Lars Ulrich, the band has another century of performing in front of them.  "The only unknown is the physical element of it," he explains. "If the arms and legs and knees and shoulders and throats and all that stuff, the backs, the necks, if all that stays intact, there's no reason we shouldn't be able to do this for a significant amount of time longer."  Ulrich adds that it's "better to not play it than play it half-a**ed" but thinks "mentally, we could do this for another 100 years.
As for recording new albums, the drummer doesn't see that letting up, either. "I hope we go on making records until the day we fall over," says Ulrich. "That's what certainly inspires you and gives you a sense of still being in the game. I certainly respect peers of ours that feel different, but feeling we've still got something to say is an important part of feeling vital, feeling confident and feeling good about yourself."
Metallica's upcoming album "Hardwired … To Self Destruct" hits stores on November 18th and the band is planning on kicking off their first of hopefully man tours next year.
Green Day is back on top. The band's single, "Bang Bang," has landed at number one on Billboard's Mainstream Rock Songs chart, marking the fourth time they've reached the top and the first time since 2009's "Know Your Enemy."  In it's third week, "Bang Bang" jumped from the fifth to first slot, which is their fastest climb to the top ever. The only two other tracks in the last decade to take less time getting to number one are 2014's "Something to Nothing" by Foo Fighters and Metallica's 2008 song "The Day That Never Comes."   Green Day's lead track off the upcoming "Revolution Radio," which hits stores on October 7th, has also made its way to number seven on the Alternative Songs chart and number five on the overall Rock Airplay chart.