A 33-track album of live Led Zeppelin songs is being released next month. On that album there is the song, "Sunshine Woman," which hasn't been heard since it was first broadcast in 1969. You can pre-order "Complete BBC Sessions" now and check out a very scratchy version you can find on You Tube.
Believe it or not, it's been 25 years since R.E.M. released the album "Out of Time." Naturally, that means it's time for a reissue.  The expanded version of 1991's "Out of Time" will be available as a two-CD set, a three-LP vinyl set and a four-disc CD/Blu-ray collection. All three options include demos of every album cut, two non-album B-sides and a previously unreleased track along with new liner notes from music journalist Annie Zaleski that have interviews with producers along with R.E.M. themselves.  The four-disc collection also comes with a rare 1991 recording of the band playing at Mountain Stage in Charleston, West Virginia and the Blu-ray offers the eight music videos the band made for the LP.   All editions of the "Out of Time" reissue will hit stores on November 18th, but you can preorder yours now.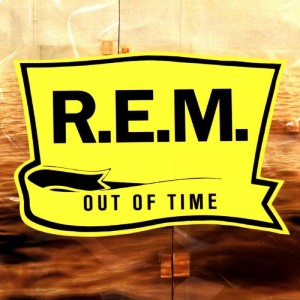 Elton John is set to kick off the  10th annual Apple Music Festival, which runs from September 18th to the 30th. Other artists set for this year's festival include Britney Spears, Alicia Keys, OneRepublic, Calvin Harris and more.  All shows take place at London's Roundhouse and are free, but must be won via an online lottery. For those not lucky enough to win tickets, the performances will live-streamed on Apple Music.