New music from Jon Bon Jovi drops Friday, with the release of the title track, "This House Is Not for Sale." Bon Jovi has said there was an old-school approach to the album, which is his 14th album with longtime members David Bryan and Tico Torres.  "We were recording at different times and different rooms in the studio," Bon Jovi said earlier this year. "That's not happening anymore. We went back to the place [New York City's Power Station] where we cut 'Runaway' in 1982 – where I used to sweep the floor and fetch coffee."  This is the first-ever Bon Jovi album without any creative input from Richie Sambora, who left the band in 2013.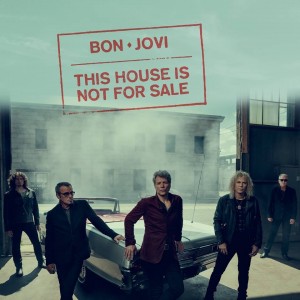 Gregg Allman has canceled a number of tour dates, citing "serious health issues" as the cause. Apparently, Allman is under his doctor's care at the Mayo Clinic, and no specific ailment has been named. All current tour dates through an October 16th show at the Clearwater, Florida Jazz Festival are now on hold.  Allman issued a statement on his website along with the news of the show cancellations. "I want to thank my fans and friends for supporting me while I rest up and focus on getting better and back on the road as soon as I can," he said. "I've been working hard with my band, my pride and joy, to play our music for everyone. We'll see y'all in October."  Allman's tour hit another snag in April when his bus crashed in West Virginia between gigs. Three members of Allman's crew were taken to the hospital with minor injuries and released not long afterward. Allman was unharmed in the accident.
Add Radiohead to the list of artists that are not Donald Trump supporters. During the band's LA gig, which marked the first time the band has been in the City of Angels since 2010, frontman Thom Yorke took some time out to discuss politics…albeit vaguely.  During the show, Radiohead didn't banter much, but at one point, Yorke told the audience, "I have a great idea. [Why not] put a paranoid megalomaniac in charge?" He didn't say Trump's name specifically, but according to Billboard, everyone knew who the rocker was referring to and the sold-out crowd cheered in agreement. Then, fittingly, the band launched into the track, "No Surprises," whose lyrics include: "Bring down the government/They don't speak for us."
You might notice a bit of the Thin White Duke in "Suicide Squad." Jared Leto says David Bowie "is probably an inspiration for almost anything you could do creatively" and that includes his turn as the Joker in "Suicide Squad."  "I spoke to a writer and we discussed David Bowie a bit, not necessarily the music of David, but his class, his elegance, his timelessness," Leto explains. "I don't wanna say who the guy was, but he's a famous writer in the world of DC [Comics]. Bowie was definitely one of the people we spoke about."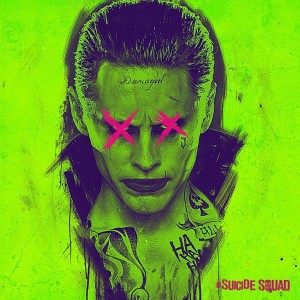 KC and The Sunshine Band is continuing the tradition of lighting up dance floors with their new track, "We Belong Together."  In the video, images of same-sex couples appear as the band's frontman, Harry Wayne "K.C." Casey, pleads for unity.   The release of the song coincides with a slew of concert dates, too. The band will be performing in California, Dallas, Texas, Atlantic City and New Jersey, among other cities.
Concertgoers at this weekend's Wacken Open Air heavy-metal music festival in Germany got an extra surprise when Ronnie James Dio made an appearance. Well, his hologram did. The Dio lookalike sang "We Rock" and even did the iconic devil horns gesture.   Now, Eyellusion, the creators of the hologram, want it to go on the road with Dio Disciples, a band created to carry on the rocker's legacy after he lost his battle with stomach cancer in 2010.   No definite plans have been made, but those who were closest to Dio are raving about the very realistic hologram. "I cried the first time I saw it," the singer's widow, Wendy Dio, says. "It was quite, quite scary. Our crew, when they first saw it at rehearsal, they were in tears. It's absolutely amazing." "It was very surreal," adds Dio Disciples guitarist Craig Goldy, who was in Dio's band on and of for 20 years. "I could see him – he was moving and singing – but I couldn't touch him. It was surreal almost to have him here again."