Our Canadian women's soccer team's is looking good to bring home a medal.  Christine Sinclair and the team's first game is against Germany Tuesday.
And there's been lots of talk about if Rio is really ready for the games.  Here are a few side stories to deflect some of the attention.  First off some are saying the Team USA uniforms look a bit like the Russian flag.  Judge for yourself.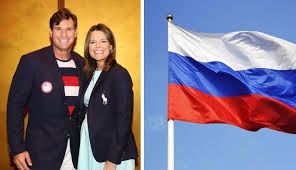 Even better the Columbian women's cycle team has the 'naked' suit.
….ok they're not really naked but…right away you can tell it isn't the 'Brazilian' team