While NBC has yet to confirm anything, reports suggest there will be quite an eclectic lineup of stars joining "The Voice" this season as mentors.   According to a report by "Us Weekly," this year's mentor lineup includes Joan Jett for new coach Miley Cyrus' team, Bette Midler for Blake Shelton's team, with Sammy Hagar on board for Adam Levine's squad and Charlie Puth helping out the other new coach Alicia Keys.  Season 11 of "The Voice" is set to return on Monday, September 19th.
The Who will play an acoustic version of Pete Townshend's rock opera "Tommy" next year to celebrate their 100th benefit concert for their Teenage Cancer Trust charity.  The Rock and Roll Hall of Famers will perform two shows at The Royal Albert Hall, March 30th and April 1st, with the band promising they'll include a selection of other Who songs as well. Click here for ticket on sale information.  In addition, The Who had five UK dates set for August and September of this year, but they've now moved them to next year to coincide with the new benefit shows.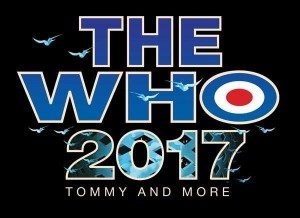 Sandy Pearlman, who produced The Clash's first U.S. release "Give 'Em Enough Rope," as well as nine albums by Blue Oyster Cult, died Tuesday from complications of a cerebral hemorrhage he suffered back in December. He was 72.  "Sandy Pearlman, poet, writer, songwriter, producer, manager, professor, polymath, visionary, passed peacefully, surrounded by love, at 12:30 am, July 26, 2016, in Marin County, California," Pearlman's good friend Robert Duncan wrote on Facebook. "A celebration of his exceptional life will be announced later."  As well as producing, Pearlman was also know for his work managing rock bands like Romeo Void, The Dictators and the Dio-era Black Sabbath.
The Red Hot Chili Peppers are reportedly doing what they do best for their upcoming music video: getting naked.  The band was filming at a Brooklyn venue and a source confirms the Chili Peppers are nude and covered in glow paint in the clip. It's unclear what track the guys are making a video for.  Click for the story from Page Six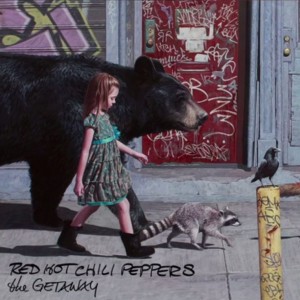 Motley Crue's Vince Neil is pleading not guilty.   Neil was slapped with battery charges for allegedly pulling a woman to the ground by her hair in a Las Vegas hotel back in April.  Neil's defense attorney David Chesnoff asks "people not to prejudge situations until all the facts come in." The rocker will have his day in court on September 19th. If convicted of the misdemeanor  charge, Neil could face six months in jail.
ONE MORE THING! Sure, Motley Crue claim they're done making music together, but that doesn't mean their brand is out of business. Lovehoney, who claim they're the "sexual happiness people," are creating a line of sex toys inspired by the band due out this fall. Motley Crue isn't the first band Lovehoney has turned sexy. Last year, they launched a line of Motörhead vibrators promising "the loudest buzz in the world."
The fight over "Stairway to Heaven" is not over. An attorney for the trust of Spirit guitarist Randy California has appealed a jury decision that found Led Zeppelin did not steal the intro of "Stairway to Heaven" from the Spirit song "Taurus." The filing does not say why the case should be reconsidered. Attorneys for Led Zeppelin and other defendants, meanwhile, are seeking close to $800,000 in legal and other fees from the trust for taking them to court and failing to prove its case. A hearing is scheduled for August 8.
Queen guitarist Brian May says Elizabeth Banks walking out to "We Are The Champions" at the Democratic National Convention was just as unauthorized as when Donald Trump did it at the Republican National Convention, but at least this time he laughed. May tells Rolling Stone the DNC did not ask permission to use the song. However, he says, "Watching Donald Trump parade himself to 'We Are The Champions' gave me a sinister feeling – but Elizabeth's 'performance' was clearly lighthearted." May says he doesn't have much choice in the matter, but he'd choose using the song for comedy over hatred any day.
Thomas Dolby says most of the characters in his life are dead or in jail, so he felt it's time to spill the beans. Dolby will publish his autobiography, "The Speed of Sound: Breaking the Barriers Between Music and Technology," on October 11. One of the anecdotes he relates in the book is getting fired from his job at a grocery store when he was 16 and finding an abandoned synthesizer in a dumpster. That's how he launched his music career. He also discusses being an early MTV star and his second career in Silicon Valley.