Ozzy Osbourne doesn't want the Black Sabbath farewell party to stop. Osbourne says he would not mind extending their "The End" tour for another few gigs, but guitarist Tony Iommi only wants to do 80 shows. Iommi has been battling lymphoma. Osbourne says he's having a blast with the concerts and the emotional aspect probably won't kick in until the last five shows. He points out he's not the one who wants to retire, but Black Sabbath does. The band recently announced eight more dates in the U-K, which means the tour will wind up February 4th in Birmingham, England, the band's hometown.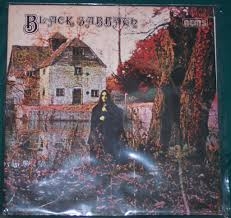 What was it like when The Beach Boys first recorded themselves? You can find out August 26th when "Becoming The Beach Boys: The Complete Hite and Dorinda Morgan Sessions" is released. It's everything they recorded at the Morgans' house between September 1961 and 1962 that survived the decades. It's every take, false start, studio banter and master take, for a total of 62 tracks. It includes the demo, master recording and eight takes of their first single, "Surfin'," as well as the surviving takes of "Surfin' Surfari" and "Surfer Girl." The Beach Boys recorded nine songs in the sessions before signing with Capital Records in 1962.
Barry Gibb is about to release his first new music in 15-years. Gibb will put out an album called "In The Now" this fall, featuring songs he wrote with his two sons. It's only Gibb's second solo record and the first one he's made since the last Bee Gees album, "This Is Where I Came In," in 2001.
A deluxe edition of the
Ramones
' self-titled debut is set to his stores on July 29th in celebration of the band's 40th anniversary. But if you're impatient, we've been given a sneak peak of the special features we can expect.  Rhino Records has put out the slowed-down demo of the track, "I Don't Wanna Walk Around With You." According to producer
Craig Leon
, the demos were used to generate label interest but "they didn't receive any."  The deluxe edition of "The Ramones" will include more demos and outtakes from the band along with a pair of unreleased concerts the band performed West Hollywood's the Roxy in 1976. The physical copy also comes with a hardcover book filled with photos and production notes. check out the story in
The Wall Street Journal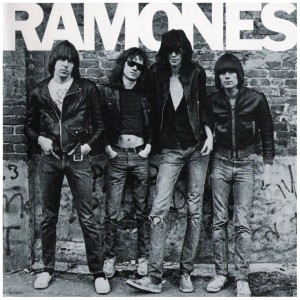 As we previously reported, there isn't exactly a concrete plan concerning Aerosmith's future. Frontman Steven Tyler says a farewell tour will happen in 2017, but now, Aerosmith guitarist Joe Perry explains that doesn't mean the band will be kaput next year.   "It's one of many things we've talked about as a band, but I don't know if it's the end," Perry tells Guitar World. "We take it from album to tour and day to day. It's the same philosophy we've always had."  Plus, as the guitarist explains, a farewell tour could last two years (or more – don't forget how many "farewells" KISS has had). "There are still a lot of places we haven't played yet that we want to play," Perry adds. "More to follow – let's just put it that way." Noted!
Even
Thom Yorke
is surprised by
Radiohead
's career. In his first interview since the band's latest album, "A Moon Shaped Pool," was released, the frontman explains they didn't expect the positive reaction they've gotten.   "We expected the opposite," Yorke tells "Q" magazine's
Niall Doherty
. "I cherish the band, but I don't expect anyone else to." He goes on to note that he wasn't sure people would care, given how long it'd had been since the band's latest album, 2012's "King of Limbs." Like many fans, Yorke says there were times when he wasn't sure there'd ever be another Radiohead album…but adds he feels that every time.  Yorke's full interview is only available
in this week's issue.