The lineup for Farm Aid 2016 was just announced, and it'll feature many of the usual suspects. Farm Aid board members Willie Nelson, John Mellencamp, Neil Young and Dave Matthews, with Tim Reynolds, are all on board for this year's fest, which is set for Saturday, September 17th at Jiffy Lube Live in Bristow, Virginia.  "Folks are educating themselves about where and how food is grown—they're hungry for the truth," Farm Aid President and Founder Willie Nelson shares. "Family farmers bring us good food, protect our soil and water, and strengthen our country. The Farm Aid concert is a day for us to honor that truth and keep working for family farmers." Other artists on this year's bill include Alabama Shakes, Sturgill Simpson, Nathaniel Rateliff & the Night Sweats, Jamey Johnson, Margo Price, Lukas Nelson & Promise of the Real, Carlene Carter and Insects vs Robots. Tickets for Farm Aid 2016 go on sale Monday at 12pm ET.
Jurors are expected to hear closing arguments today in the copyright trial over Led Zeppelin's iconic classic rock hit, "Stairway to Heaven." The estate of songwriter Randy Wolfe claims the song lifts a riff from an obscure instrumental track by Wolfe's band, Spirit. Rock history played out in the L-A courtroom Tuesday, as vintage recordings were played and Zeppelin songwriters Jimmy Page and Robert Plant discussed crafting the classic tune.
Since its inception, the members of Dead & Company have been trading compliments back and forth and this time, it's John Mayer whose complimenting Bob Weir, Bill Kreutzmann, Mickey Hart and the rest of the band.  "As much as I'm committed to making it work from the inside," Mayer says. "I'm just excited to be there and in that spirit." Adding that playing Grateful Dead music is "like catching air- floating."  As for dealing with the Deadheads that were not exactly on board with his joining the band, Mayer understands it's all about protecting the legacy. "I wanted to honorably introduce myself," he says. "And I got the sense that as hard as they guard the gate on the way in, they defend you that hard once you're through. If you want to see if he's made it through the gate, check out a list of the band's summer tour dates here.
So, who are the people claiming a share of Prince's fortune? You won't be finding out from the court that's handling the musician's estate. The judge overseeing the estate process has sealed the affidavits that have been filed from would-be heirs.  There are more than a dozen people believed to have a shot at some of Prince's inheritance. And they're not saying who thay are either. Attorneys for some of those have asked the judge to close a hearing set for next week to hear out some of those claims.
Kansas is set to release a new album in the fall, their first record in 16 years. "The Prelude Implicit," dropping September 23rd, will be the first with vocalist Ronnie Platt, who took over for original singer Steve Walsh when he left the band in 2014.  "There is something on this album for every kind of Kansas fan," guitarist Richard Williams shares. Platt adds, "Recording 'The Prelude Implicit' was an incredible experience, and I couldn't be happier with the results. It is my hope that, knowing the intense listeners that Kansas fans are, the continuity yet diversity of this album will be pleasing to them."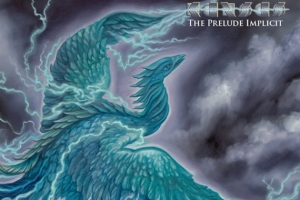 Rolling Stones fans in the United States are going to get their own chance to see Exhibitionism. The career-expanding exhibit opened in London back in April and features stage outfits, album artwork, photography, stage designs, personal diaries, behind-the-scenes footage and a recreation of the band's first apartment.  "Exhibitionism" opens in New York City in November and Mick Jagger promises it's not going to be your average museum.  "We've been thinking about this for quite a long time but we wanted it to be just right and on a large scale," Mick Jagger says. "It's not going to be like walking into a museum. It's going to be an event, an experience. It's about a sense of the Rolling Stones – it's something we want people to go away talking about it."  Tickets for the New York "experience"go on sale in September.

Don McLean and his wife Patrisha have settled their divorce, and it's going to cost the "American Pie" rocker big time.  According to PageSix, McLean "chose to ignore a premarital agreement" and agreed to a $10-million settlement. And there's probably a very good reason for it.  McLean was arrested back in January on domestic violence charges, but he pled not guilty. In the divorce papers that Patrisha filed, she cited "adultery, cruel and abusive treatment, and irreconcilable differences" as the reason for their split.