The CBC has confirmed they will broadcast the last show in The Tragically Hip's tour in Kingston, Ont.  They'll broadcast the show on Radio, TV and Online.  That concert is August 20 at 5:30 Pacific.  Fans had complained about the ticket distribution process.  Now everyone will get a chance to see them.   The Hip release their 14th studio album, "Man Machine Poem," today.
Meatloaf is stable, responsive and recovering well this morning after he collapsed on stage in Edmonton last night.  They haven't announced any further cancellations yet.  He's had some problems in the past and suffers from Asthma.  JD posted an interesting video on our FaceBook page.  It's shot sideways so when he collapses, it looks like he's standing up…(too soon?)
The title track from Heart's upcoming album, "Beautiful Broken," is here. As we previously reported, Metallica frontman James Hetfield is featured on the track, and now we know he both plays guitar and sings back up.   "The neo-punk 'Beautiful Broken' is a raw, muscular look at a ripped and torn beauty; a fabulous insanity," Ann Wilson tells Rolling Stone. "James Hetfield of Metallica makes a surprise appearance uttering the clarifying message, 'just like you and me,' just to make sure this girl doesn't feel special. It's a ripper from the folks who brought you 'Break' and 'Barracuda.'"  Check out "Beautiful Broken" to the right and pick up the album when it hits stores on July 8th.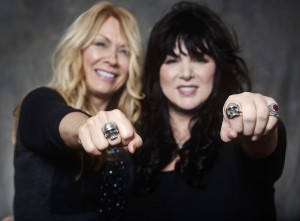 Peter Gabriel has released a new song. The eight-minute track, "I'm Amazing," marks the first new music from the rocker in nearly two years and comes right before he hits the road with Sting.   As Gabriel explains, the song was inspired by Muhammad Ali. "I wrote a song a few years back – 'I'm Amazing,' which was, in part, inspired by Muhammad Ali's life and struggles," he writes on Facebook. "And at the time of his death, when so many people are celebrating his life and thinking about all he achieved, it seemed the right time to release it."
Led Zeppelin guitarist Jimmy Page cracked a smile in court yesterday when asked to compare "Stairway to Heaven" to "Chim Chim Cher-ee" from "Mary Poppins." Page testified he was familiar with the song but it was not the inspiration for "Stairway to Heaven." He says the two songs have a similar chord sequence that has "been around forever." Page and singer Robert Plant spent this week in a Los Angeles court in a copyright infringement case in which they are accused of stealing the riff from "Stairway to Heaven" from the song "Taurus" by the band Spirit.
Apparently, you're going to have to cough up some massive dough to get Led Zeppelin to reunite. Showbiz 411 is reporting the band turned down a slot at California's Desert Trip, the mega festival featuring Paul McCartney, Bob Dylan, The Rolling Stones, and other iconic acts.  What's more, they would have gotten a $14-million paycheck for playing both weekends of the festival. The site claims all the acts are making $7-million per weekend, not including merchandising. So why did Zeppelin say no? Robert Plant wasn't having any of it. "Jimmy Page went crazy," one source says. "He really wanted to do it."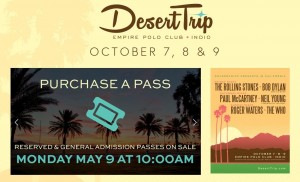 Cliff Richard has gotten a police apology after prosecutors dropped their investigation into allegations of sexual abuse against him in the U-K Richard says he's "obviously thrilled that the vile accusations and the resulting investigation have finally been brought to a close." He says he co-operated fully with the investigation, which had been going on for nearly two years. Richard was accused of abuse stemming back to the 1980s but was never arrested or charged. Prosecutors say there is not enough evidence to prosecute Richard.
The entertainment assets of Prince's estate will be managed by two key figures in his career. The court-approved special administrator has picked L. Londell McMillan, the artist's longtime attorney, manager and friend, and business executive Charles A. Koppelman.
The GRAMMYS have made some changes to their rules which may have a big effect on who wins awards next year. For the first time ever, the Recording Academy is embracing streaming, with streaming-only releases finally eligible for nominations.  There are some requirements however. In order to be eligible, the music must be on "paid subscription, full catalogue, on-demand streaming/limited download platforms that have existed as such in the United States for a full year before the submission deadline." Basically, a recording has to be relased to one of the major streaming sites like Spotify (it has a paid tier), Apple Music, Tidal or Google Play.
Other rule tweaks:
The Best New Artist category has removed the requirement for an artist to have released an album within the eligibility period, and now they only have to have released "a minimum of five singles/tracks or one album, but no more than 30 singles/tracks or three albums."
The Best Rap/Sung Collaboration category is now the Best Rap/Sung Performance category, which means a single artist who raps and sings in a single song will be eligible.
Red Hot Chili Peppers have been together for more than three decades but frontman Anthony Kiedis and bassist Flea were friends even before that. So how would Flea describe their relationship? "We've gone through phases. I definitely love the guy. He's my f**king soulmate," says Flea. What can I say? I guess our relationship is some kind of weird psychological study, almost like a north and south magnet. They kind of repel each other, but they have to be together for the earth to live. Our relationship is kind of a trip."  It turns out even Flea himself is surprised by how long he, Kiedis, and the rest of the Chili Peppers have been at this thing. "We're on the verge of 35 years. It's f**king insane," he adds. "Who would have thunk that a bunch of dumb a**es like us would continue to remain cohesive in some sort or fashion?"