Melissa Etheridge has just released a new song that she wrote in response to the shootings at Orlando's Pulse nightclub. The tune is called "Pulse," after the club, and in it she sings, "Everybody's got a pain inside/ Imaginary wounds they fight to hide/ How can I hate them, when everybody's got a pulse?"  Before the release, Etheridge told Rolling Stone that writing was how she was coping with the tragedy.  "I feel called to speak; to do what musicians do. We've been the town criers for hundreds of years," she said. "We're mirrors of society. We want to try to make sense. We want to try to heal. We want to bring some meaning, some purpose. We also want to put it down forever in history. That's how I'm coping."  Proceeds from the song will go to a LGBT charity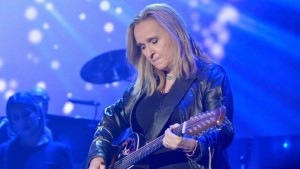 Elton John paid tribute to the victims of the Orlando massacre during a concert in Liverpool, England.  "When a horror like this massacre in Orlando comes along, great agony crashes across the world like a tsunami," Elton shared. "And great grief. We feel shocked, angry, and feel devastated inside for the victims and the loved ones who are mourning them."  But Elton says he has learned to find hope in what follows, which he calls "a different wave," adding, "A rainbow-colored wave of love, from Istanbul to Tel Aviv, from Sydney Opera House to the Eiffel Tower to the Empire State Building and the White House."  "So tonight, while I would like to honor and mourn the LGBT community's loss in Orlando and the loss of everyone who has been a victim of hate and stigma and dogma, I would like to say tonight we are winning the fight against prejudice," John continued. "The rainbow around the world tells me we can and we will win against these people."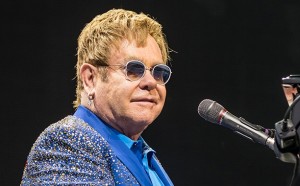 This fall, we'll get Phil Collins' side of the story. About everything. The Genesis rocker is set to release, "Not Dead Yet," a memoir. "This autobiography has been on my mind for a few years, and I decided that now was the time. Things had happened in my personal life that caused me to take stock," Collins' explains. "In many respects I've had a dream life. I've been incredibly lucky, but I've also worked extremely hard."  As for what we can expect, Collins says we'll get it all – even the not-so-pretty bits. "Throughout, there have been lots of highs, and more than a few lows," he explains. "I'm being completely honest about all of them, embarrassingly so in some cases. Some things might amuse people, some will surprise them. Horrify them, even."  "Not Dead Yet" hits stores on October 25th but you can preorder it here.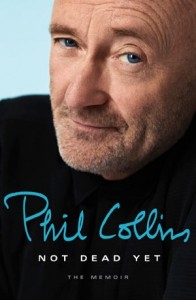 Looks like we may see Jimmy Fallon break out his Neil Young impersonation again next week. Young is set to appear as a guest on "The Tonight Show" on Tuesday to promote his upcoming album "Earth" which comes out June 24th.  In a previous appearance, Jimmy, as Neil, and Neil himself, performed "Old Man" together, but so far there's no word on whether Neil will be performing on the show.   And that's not the only appearance Neil has planned. He'll also be interviewed by Marc Maron for his "WTF" podcast on Monday.   Check out the performance of "Old Man" below.

Neil Young is surprised at how well the animal kingdom can keep a tune. Young recorded sounds of birds, crickets, frogs, bees and whales for his new album, "Earth." Young says one bird sounds like somebody scratching vinyl, and other animal sounds were perfectly in time with the music. Young says it took a long time to do but it was a labour of love. "Earth" comes out next Friday.
If Tom Petty has his way, fans are in for a treat. While the rocker is currently on tour through the end of the month with Mudcrutch, he's already considering plans for 2017. One option? Releasing an expanded version of his 1995 solo album, "Wildflowers," then hitting the road with that two-disc edition.   "I want to take the Heartbreakers and whoever else I need to reproduce every sound in a big way," he tells Rolling Stone. "That album was really about sound in a big way. I would like to go out there and perform the entire album as it was originally conceived with all of the songs."  At this point, there's no concrete plans, but Petty admits his opinion has changed when it comes to playing full album shows. "I've changed my mind because nobody has ever done something like this where you're previewing the second part of a never-released album," he explains. "How often does that happen? It's old and new at the same time."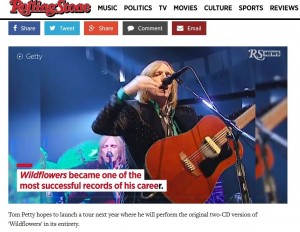 Jimmy Page took the stand in the trial that will determine whether the members of Led Zeppelin lifted the opening cords of the Spirit song "Taurus" for their classic "Stairway to Heaven."  Page insisted he hadn't heard "Taurus" until a few years ago when his son-in-law showed him a video in which people were comparing the two songs. Page said when he heard "Taurus," it was "totally alien" to him, adding, "something like that would stick in my mind."  Page admitted he has three Spirit albums in his collection, which consists of 4,329 albums and 5,882 CDs, but says he only remembers getting two of them, and they don't feature the song. He only found out he had the album containing "Taurus" a few years ago.
Also testifying at the trial was former Spirit member Mark Andes, who insisted the two riffs were the same. He also says they played the song at a concert in Denver in 1968 where Zeppelin was the opening act.
An eight member jury is expected to decide whether the Led Zeppelin song is a ripoff. The legendary band is being sued by the estate of Spirit's late guitarist Randy Wolfe.