The suspicions that Prince died from an overdose of painkillers have been confirmed. The Minnesota medical examiner says the music superstar died of an accidental fentanyl overdose. According to the report, Prince administered the drug himself. He was found dead April 21st at his Paisley Park mansion. He was 57.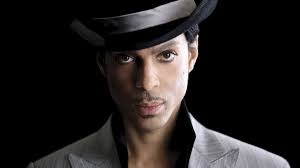 Many Tragically Hip fans were left empty handed this morning as tickets for some of the band's upcoming summer concerts sold out almost immediately.
Within minutes of the start of today's public sale, it appeared that all available tickets for three arena shows at Toronto's Air Canada Centre had been snapped up, along with shows in Hamilton and the band's final stop in Kingston, Ont.    Shows in Western Canada will not go on sale until later this morning.
Disappointed fans took to social media to express their suspicion that many of the tickets were bought by resellers hoping to capitalize on the intense interest in these shows.
This tour is widely expected to be the final one for the iconic Canadian band, given lead singer Gord Downie's battle with incurable brain cancer.
Less than half an hour after the public sale began for the Toronto shows, more than 2,500 tickets were listed for marked up prices on StubHub.
From The Sun….Rumor has it the new Rolling Stones album will feature a Eric Clapton cameo. An unnamed source claims Clapton and the Stones ran into each other while recording in the same London studio.  "Eric was in the next studio along so he came in to say hello," the source tells Britain's "The Sun." "They ended up jamming and recorded two songs. [Producer] Don [Was] reckons it's the best thing he has ever done with the Stones." The same source explains that the Stones are enjoying themselves in the studio so much, they're already making plans for their next record. We'll keep you posted on any and all albums the band release.
R.E.M. fans are going to want to clear some space in their record collection. Three of the band's albums from their time with I.R.S. Records are being reissued this summer, 1986's "Life's Rich Pageant," 1987's "Dead Letter Office," and 1988's "Eponymous."  All three albums will be released on vinyl in their original sleeve art. What's more, this marks the first time "Dead Letter Office" and "Eponymous" are being released on vinyl since their original release.  The albums hits stores on July 29th, but you can pre-order them now.
The show must go on for Dead & Company when it comes to playing North Carolina, but that doesn't mean the band isn't standing up against the controversial Bathroom Bill.  "After much thought, consideration and conversation," the band explains, "we feel the most effective way to move forward is to perform as scheduled in Charlotte, North Carolina on June 10 and to donate $100,000.00 to organizations engaged in this battle for justice – the Human Rights Campaign and Equality North Carolina." What's more, the gig will also feature a "Participation Row" of social action, where local organizations fighting discrimination and those dedicated to voter registration can mingle with fans.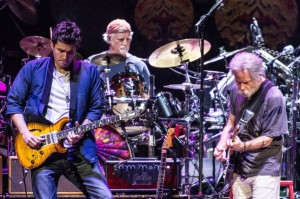 A recently discovered but extinct species of otter has been named for Grateful Dead guitarist Bob Weir. U-S National Park Service paleontologist Kari Prassack has named the species Lontra weiri. Fellow scientists credit her with properly identifying a new species from a jaw bone found in the 1980's at Hagerman Fossil Beds National Monument in south-central Idaho. They believe it lived 3.8 million years ago and is the earliest known example of modern North American river otters. Prassack says following the Dead across the country gave her the confidence to pursue her career.
Jennifer Hudson, Rachel Platten and Marcus Mumford are among the artists set for the upcoming Songwriters Hall of Fame Induction ceremony taking place June 9th in New York City. Others confirmed for the event include The B-52s, James Corden, Sister Sledge, Jussie Smolette, Jon Voight, Roger McGuinn, Kenneth Gamble and Leon Huff. (There's currently no word on who'll be performing and who'll be presenting.)  Artists being inducted into the Hall of Fame this year include Elvis Costello, Marvin Gaye, Tom Petty, Chic's Nile Rodgers and Bernard Edwards, and Chip Taylor. In addition, Lionel Richie will receive the Johnny Mercer Award, Nick Jonas is getting the Hal David Starlight Award and Seymour Stein will be honored with the Howie Richmond Hitmaker Award.  For more click Entertainment Weekly
As promised, Beck dropped the single, "Wow," yesterday afternoon. The track harkens back to Beck's rap-like speak/singing that he was known for the 90s.  There's still no word on whether "Wow" means a new album is on the way, but the single is written with Greg Kurstin, who produced Beck's GRAMMY winning "Dreams," along with the likes of Adele and Ellie Goulding.
The mansion in Las Vegas where Michael Jackson lived with his three children is for sale. The 1.7-acre compound nicknamed "Thriller Villa" has seven bedrooms, 12 full bathrooms and a price tag of 9.5 million dollars. The listing notes that the main master room still has the mirrors where Jackson used to practise his choreography. Jackson rented the house from 2007 until he died at another house in 2009.