Iggy Pop admits that there are "more than several" film clips of him on acid in the upcoming Stooges documentary "Gimme Danger." He says rather than the hippie peace-and-love reaction to acid, the effect on him was to be very aggressive for five seconds and then break out laughing. He doesn't do that stuff anymore, and drinks only occasionally. Pop says he goes to bed early when he's not working and adds, "I've seemed to be able to so far to regenerate from the various things that I have put into myself." "Gimme Danger" is playing the Cannes (CAN) Film Festival now, with a U-S release expected later this year.
Jeff Beck is releasing a new album for the first time in six years. "Loud Hailer," which is another name for a megaphone, will hit stores on on July 15th. "I really wanted to make a statement about some of the nasty things I see going on in the world today," Beck explains. "I loved the idea of being at a rally and using this loud device to shout my point of view."  "Loud Hailer" has Beck teaming up with with singer Rosie Bones and guitarist Carmen Vandenberg of the London group Bones as a way to move past what Beck describes as "guitar nerd" albums. "I thought, 'If I don't change course now [musically], I'll be stuck with that 'Guitar World' [magazine] thing, and that's not where I come from at all,'" the rocker has previously said. "Even though I've been on about 400 of their front covers, I'm not that person."  Beck also has a tour lined up with Buddy Guy and a book, "Beck01," coming out. His tour kicks off on August 5th in Kansas City, Missouri and wraps up on August 21st, in Seattle, Washington. For the full list of dates, head to Beck's official website. A deluxe version of "Beck01," which centers on the rocker's two passions, music and hot rodding cars, is available for preorder now.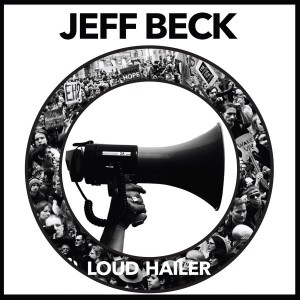 Lynyrd Skynyrd will greet the delegates showing up for the Republican National Convention in Cleveland this summer. Lynyrd Skynyrd will play the "Welcome to Ohio Late Night" concert on July 17th, the day before the convention begins.
Squeeze will be hitting the road this fall on a full-blown North American tour. Glen Tilbrook and Chris Difford will kick things off on September 21st in Scottsdale, Arizona, with the tour set to wrap October 17th in Boston, Massachusetts.  Squeeze is touring in support of their latest album "Cradle to the Grave," their first album of new material since 1998.  Tickets for all shows go on sale today. Check out the first few dates below, and click here for the complete itinerary.
Ozzy Osbourne has reportedly called it off with his mistress. The exact details of what went down between Ozzy and 45-year-old hair stylist Michelle Pugh haven't been confirmed, but according to a source, whatever relationship they've had is over.   "His family really is very important to him and he's come to his senses," the source says. "Sharon is Ozzy's whole life; he can't manage without her."   Rumor has it there were at least two other women in Ozzy's life outside of his six-month fling with Michelle. As for Mrs. Osbourne, she's still figuring out what she wants to do. "She'll wait months," a source explains. "It's a huge decision with a lot of moving parts, so she's going to see how everything shakes out before deciding what she wants to do and what is best for their kids."
Joe Walsh is hitting the road on a summer solo tour. The Eagles guitarist just announced what he's calling the "Walsh Toor," which will kick off just a few days after wrapping up his co-headlining tour with Bad Company, dubbed the "One Hell of a Night Tour."  When he ventures out on his own, Walsh is brining along musicians he's playing with on "One Hell of a Night." "These guys know my music and I'm very comfortable playing with them," the guitarist explains. "I think this band is the best I've had in a long time. I didn't feel that the 'One Hell of a Night Tour' should be the end based on how we are all playing."  Check out the first batch of dates below and the full list, along with ticket details, on Walsh's website.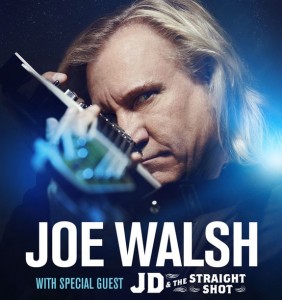 We don't know if James Franco's upcoming version of the TV movie "Mother May I Sleep With Danger" will be any good, but we do know it'll sound great. James Iha, the former Smashing Pumpkins guitarist, is set to score the project. We also know original stars Tori Spelling and Ivan Sergei are returning and the story will center on a "vampire-infused, same-sex love story."  "Mother, May I Sleep with Danger?" is set to premiere June 18th, 2016 on Lifetime.
Original Beastie Boys guitarist John Berry has died. While we know the Beastie Boys now as Mike Diamond, Adam Yauch, and Adam Horovitz, both Berry and drummer Kate Schellenbach were in the band at its start.   Berry is credited with coming up with the name Beastie Boys and plays on the band's first seven-inch EP "Polly Wog Stew." Berry left the band in 1982, but was remembered as an integral part of the Beastie Boys' story. In the speech the late Adam Yauch wrote for the band's Rock and Roll Hall of Fame induction in 2012, he mentioned John being a formative member of the band's beginnings.   Berry's son, John Berry III, has confirmed his dad's passing. Berry suffered from frontal lobe dementia, which had worsened recently. He was just 52. Our thoughts are with his family and friends at this time.