Fleetwood Mac's "Mirage" is the next of the band's albums to get the deluxe reissue treatment. The new version of the 1982 album comes with a remaster of the original album, a disc of B-sides, outtakes and sessions, and 13 songs from the tour in support of the album.  You're going to have a few options when it comes to how you want this updated "Mirage." There's a three-disc edition that includes an LP and DVD, a two-disc expanded version without a live CD, and remastered albums on disc and digital.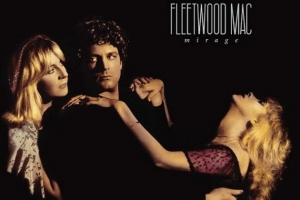 Paul McCartney, Yoko Ono and Elton John were among the famous faces who paid their respects to the late Beatles producer George Martin at a memorial service at St. Martin In The Fields Church in London.  Over 600 people attended the service, where McCartney gave a eulogy praising the "fifth Beatle." James Bay performed. Martin passed away on March 8th at the age of 90. More on the story from NME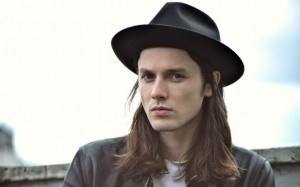 Yes members Jon Anderson, Trevor Rabin and Rick Wakeman will hit the road together this fall as ARW, performing the music of their former band.  "To be able to sing and perform with Rick and Trevor at this time in my life is a treasure beyond words," Anderson says in a press release. "I'm so excited to create new music and revisit some of the classic work we created many years ago, it's going to be a musical adventure on so many new levels."  The tour kicks off October 4th in Orlando, Florida and will hit 28 cities before wrapping November 25th in San Francisco, California. No Canadian dates…yet.  To check out all the dates  click here .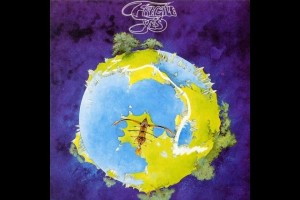 Billy Corgan is not impressed with social justice activists, especially those causing mayhem and destruction at Donald Trump rallies. "When I watch some of the clips … of some of these protests, I have no respect for what these people are doing," he said in an interview on InfoWars, a website run by libertarian radio host Alex Jones. "They're shutting down free speech. … I just don't get it. To me it's antithetical to the society that I believe in. But I try to listen to their argument."  Corgan also took Bernie Sanders to task, but didn't mention him by name. Instead, the rocker explained that it's "crazy" to him that someone who is openly socialist is running for president.  He wasn't done yet. Corgan also called out the people insulting America and "spitting on the flag" and told them "try living in one of these third world countries and see how far that gets you."  The Smashing Pumpkins rocker knows how fickle and politically correct our society is, and he knows he's walking a tightrope. "It's pretty remarkable that I could say one word right now that would destroy my career," he said,  "I could use the wrong racial epithet or say the wrong thing to you or look down at the wrong part of your body and be castigated and it's a meme and I'm a horrible person." Check out Billy's full interview and see if you think he's a "horrible person."