Pearl Jam is certainly having fun on their current tour. For the third time since the trek started last month, the Seattle rockers have performed an album in its entirety.  The latest full album performance came during the first of two nights in Toronto. They played their 2000 album "Binaural" front to back. The show also featured covers of John Lennon's "Imagine," and Pink Floyd's "Comfortably Numb."  As we said, this is the third time on the tour they've played an entire album. In Greenville, South Carolina they played "Vs," while in Philadelphia they played their debut album "Ten."  I guess the band didn't have a lot of faith in the Toronto Raptors.  Due to the Raptors NBA Playoff win in Game 2, the Toronto concert originally scheduled for last night (May 11th) has been re-scheduled for Tonight at Air Canada Centre. Original tickets will be honored tonight or you can get a refund. Click the pic for the full story from Rolling Stone.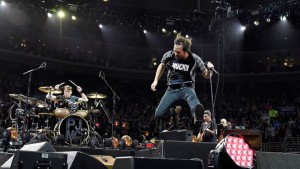 It's no surprise that the Desert Trip Festival, featuring Paul McCartney, The Who, The Rolling Stones and more, was a hot ticket, but just how fast folks snapped them up is pretty incredible.  Sources tell "Billboard" it took just three hours to sell out both weekends, October 9th to 11th and October 16th to 18th. That means an expected box office gross of about $150 million.  The speed of the sell out is even more impressive when you look at how expensive the tickets actually were. Reserved seats for the weekend cost either $1,599, $999 or $699, while general admission tickets sold for $399.   Click the pic for more.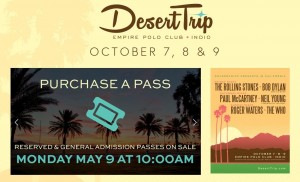 Just in time for the release of his new album, Eric Clapton will be featured in a special on MTV and VH1.  "I Still Do: An Intimate Discussion About Rock, the Blues and Shepherd's Pie" is set to air May 20th (8PM on VH1 Classic and at 9PM on MTV Live), the same day Clapton's new album "I Still Do" will be released.  "I Still Do" was produced by Glyn Johns, who last worked with Clapton on 1977's triple platinum album "Slowhand."  Both networks are set to premiere Clapton's new song 'Spiral" at 9 pm tomorrow.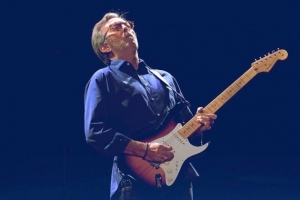 John Mellencamp fans, start saving up now. Five of his early albums are getting the vinyl reissue treatment.  "American Fool" from 1982, which includes hits "Jack & Diane" and "Hurts So Good," 1983's "Uh-Huh," which features "Crumbling Down" and "Pink Houses," "Scarecrow" from 1985, 1987's "The Lonesome Jubilee" and 1989's "Big Daddy" will all be available beginning on June 10th.  The albums come  individually and gathered in a limited edition five-LP vinyl box set, "The Vinyl Collection 1982-1989."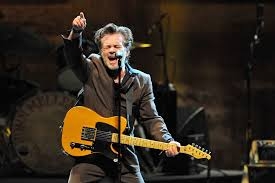 What's the best way to celebrate your first North American tour in eight years? New music, of course. While performing in New Orleans, Robert Smith and the rest of The Cure decided to kick off the tour with two new songs, unofficially titled "Step Into the Light" and "It Can Never Be the Same."  All in all, The Cure's tour opening setlist featured 28 songs and four encores, including a performance of "All I Want," a song dating back to 1987  that the band played for the first time in 30 years. Check out fan shot footage of the brand new tracks and go to the band's website to see if and when The Cure is coming to a town near you.  They're playing Toronto's Bestival June 12 and Montreal June 14
Check out the fan shot video.
Madonna has been tabbed to do a musical tribute to Prince at the Billboard Music Awards set for May 22nd. No specific details about the performance released.
Justin Bieber says he feels like a "zoo animal," and he's done with taking fan selfies. he says it's gotten to the point where people don't say hi or even treat him like a human. He says he knows some fans will be disappointed, but he doesn't owe anyone a photo.
…
The new Calgary home of the National Music Centre will throw open its doors on Canada Day. Studio Bell has been under construction for more than two years, and when it officially opens, it will be the first permanent home of the Canadian Music Hall of Fame. The musical hub spans 160-thousand square feet and it cost about 191-million dollars to build. Across its five floors are a number of exhibition spaces, as well as the Canadian Songwriters Hall of Fame and the Canadian Country Music Hall of Fame.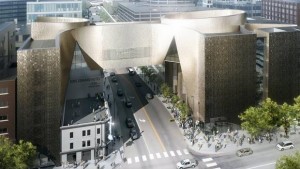 …
If you judge a man by his friends, can you judge a politician by his musical pal? If so, it looks like Donald Trump might be lacking support. Elton John and Katy Perry have performed on behalf of Democrat Hillary Clinton and Flea of Red Hot Chili Peppers and Bonnie Raitt have cast their lot with Bernie Sanders. But Trump's list of musical supporters isn't exactly what he might call HUUUGGEEE. Kid Rock, and Ted Nugent have said they back Trump. But acts like Adele and the Rolling Stones asked him not to use their music at his campaign events.
…
It looks like Bon Jovi fans won't have to wait too long for new music from the band. CBS This Morning is reporting the record "This House Is Not For Sale" will finally come out this September.  This marks the first album without guitarist Richie Sambora, who left the band back in 2013. Jon Bon Jovi says he hasn't had a relationship with Sambora since he walked away, supposedly because of the grueling touring lifestyle. "I haven't seen him in over three years," Bon Jovi explains. "He just didn't show up for work anymore. And that's the truth of the matter. And, you know, life goes on." It looks like  that time away from his former bandmate has been good for Bon Jovi. He says there are no hard feelings between he and Sambora because "being in a rock band is not a life sentence."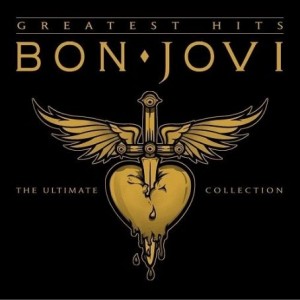 Def Leppard met Wednesday before their show near Little Rock with students from the Arkansas School for the Deaf. The school mascot? The Leopards, of course.
The group posed for photos holding a replica of the school's scoreboard and in front of a banner emblazoned with the band's name. The band later posted them on social media with the caption "Arkansas Deaf Leopards and Def Leppard."  The meeting came about after an online petition drew nearly 1,500 signatures in support.
Opened in 1867, the Arkansas School for the Deaf provides schooling and life skills training for deaf and hearing-impaired children, beginning at age 3.  Click on the pic for the story from Loudwire.