James Taylor is doing what he can to helps the victims of the huge wildfire in Ft McMurray.  The singer is scheduled to play concerts in Edmonton & Calgary  on June 7th and 8th respectively, and has decided to donate proceeds from ticket sales to the Canadian Red Cross, who are helping the more than 80,000 residents of Fort McMurray who've been displaced by the fires.  "It's really a part of human nature to respond to things like this by wanting to lend a hand if you can," Taylor tells the Associated Press. "You'd like to feel as though people would be there for you if you were in a similar situation."   Here's the whole story from Billboard.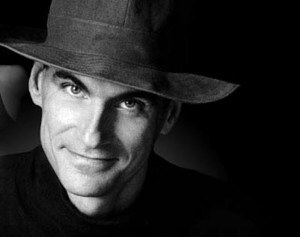 As we found out last wee the mega music festival, 

Desert Trip,

will feature performances from  Bob Dylan, Paul McCartney, Rolling Stones, Roger Waters, the Who and Neil Young. Now, the California festival has tacked on a second weekend due to "overwhelming demand."  If you can't make it to the original dates, October 7th through the 9th, you can get tickets for round two: October 14th through the 16th. All original acts will be returning and tickets are on sale now.
Anyone who didn't catch Bruce Springsteen on his most recent "The River" tour is in luck. The Boss just announced a set of summer stadium shows.  The tour kicks off with a two-night stand, August 23rd and 25th, at MetLife Stadium in Bruce's home state of New Jersey and wraps September 14th at Foxborough Stadium in Massachusetts.  So far there's no word on whether he'll still be performing "The River" in its entirety. At his final show in Brooklyn last month Bruce did indicate that it would be the "last official performance of The River from start to finish."
Bruce Springsteen "The River Tour" summer dates (click here for ticket on sale information)   And click the pic for the story from Rolling Stone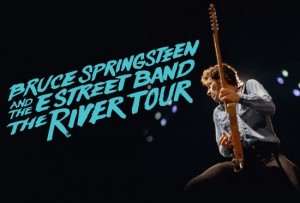 From Vintage Vinyl News……It's pretty apparent folks still want to hear Elton John's classic tunes. The singer's 1974 "Greatest Hits" album has just been certified 17-times platinum by the RIAA, which means it has sold 17 million albums in the U.S.  The album, which features hits from the first five years of Elton's career, is now tied with Boston's "Boston," Garth Brooks' "No Fences," the Beatles' "1967-1970" and Whitney Houston's "The Bodyguard" soundtrack for 12th place on the RIAA's list of the best selling albums of all times.
Toto is gearing up to hit the road. The band's monthlong "An Evening With Toto" tour kicks off in August and will feature newer tracks along with old fan favorites.  "We look forward to bringing a longer show to our fans across The U.S.," guitarist Steve Lukather says. "It has been an interest for David [Paich], Steve [Porcaro], Joseph [Williams] and I over the past couple of years and we can't wait to get out there this summer."  Check out the first run of dates below and head to the band's official website more to see their full schedule.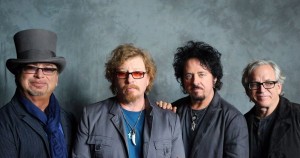 Jackson Browne is rescheduling two previously postponed North Carolina shows, despite the state's anti-LGBTQ laws.  The singer's Asheville and Wilmington concerts were originally postponed due to illness and weather, but the singer will make them up on May 28th and June 1st, respectively.  But that doesn't mean Browne agrees with the state's laws. In fact, the singer will donate the entire proceeds from both shows to local and national LGBT groups including Equality NC and Human Rights Campaign.
"There are a lot of fine people in North Carolina, and some of them are transgender," Browne shares. "I am coming to North Carolina to play for anyone and everyone, and the proceeds from my two concerts will be directed to groups working to advance equality under the law for transgender people."
Sharon Osbourne took the day off following news that she and Ozzy Osbourne are calling it quits after 33 years of marriage. The co-host was missing up for yesterday's episode of "The Talk," but Julie Chen addressed the situation on the show.  "There were many tabloid headlines this weekend about Sharon and her husband Ozzy, rumors and speculation that they have split up after 33 years of marriage," Chen offered. "Sharon understandably took today off. We are sending all of our love to her and to her family, and we ask that you do the same."   Meanwhile, Ozzy is breaking his silence about the rumors, but only about those claiming he's off the wagon. "I have been sober for three and a quarter years," Ozzy tells eOnline. "I have not touched drugs or alcohol in that time. Any reports that I am not sober are completely inaccurate." Nothing about schtupping the hairdresser? Okay, Ozzy… . Page Six reports have found Ozzy in a hotel with his dog.
A Maine boy's guitar skills earned him a spot onstage with Pearl Jam. Ten-year-old Noah Keeley of Bar Harbor, Maine, was invited onstage to play last week in Quebec City. He sat on a stool and played along with the Pearl Jam song, "Sad." Afterward, the band played a cover of Cheap Trick's "Surrender" and dedicated it to Noah's parents.
Lead singer Eddie Vedder had received an email from the boy's parents requesting the song and included clips of Noah playing Pearl Jam hits. Vedder invited him onstage to play after seeing the boy in the audience May 5 at the Videotron Centre. The boy's mother, says strangers were stopping her son on the street the next day asking for his autograph.
Check out the video