It looks like the crazy train is over for Ozzy and Sharon Osbourne. After 33 years of marriage, The Sun is reporting the couple is calling it quits.  Rumor has it the rocker cheated on his missus. The tabloid claims Sharon "went ballistic" after she had proof that her 67-year-old hubby had an affair with 45-year-old hair stylist Michelle Pugh.
Click on the pic to see the full story in The Sun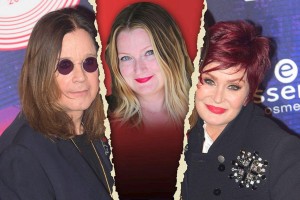 A cave in Los Angeles that has a rumored connection to the late Doors frontman Jim Morrison has been closed because too many fans have defaced it with graffiti. In case you missed it, the Corral Canyon Cave, near Malibu, has been attracting Doors fans since last year, after a rumor started to circulate that Morrison used to go there to write. While there has been no confirmation as to whether the story is true, that hasn't stopped fans from heading to the cave to spray paint graffiti of Doors lyrics and more.  Well, things have apparently gotten so bad that the state has been forced to close the site indefinitely in order to clean it up, which will likely cost around $40,000. Anyone who is caught trying to get into the cave will be fined $400, while anyone caught defacing it could face felony charges.
Pink Floyd fans are going to need to make some room in their record collection. For the first time in more than two decades, the band's first four albums are getting vinyl releases.  "The Piper at the Gates of Dawn" from 1967, 1968's "A Saucerful of Secrets," the soundtrack to the 1969 movie "More" and "Ummagumma," the two-LP set from 1969, will all hit record stores on June 3rd.
Click on the pic for the story from BillBoard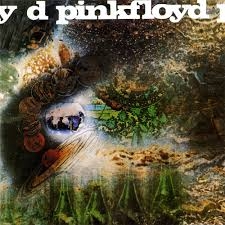 There was uproar when it was announced that Axl Rose would fill in for Brian Johnson on AC/DC's remaining tour dates but according to Billboard, fans in Portugal were won over.  Axl played his first official show with the band in Lisbon this weekend and although he did stumble in certain songs, and he weirdly told band origin stories, the Guns N' Roses frontman powered through all the hits, including "Thunderstruck," "High Voltage," "Hells Bells," "You Shook Me All Night Long," and "For Those About To Rock (We Salute You)."   At one point, the audience even started chanting Axl's name. As the site explains, the show was "a whole lot better than a refund."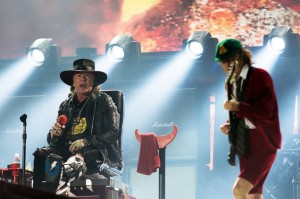 Check out some fan shot footage.
The man credited with coining the term "rock 'n' roll" has found a final resting place in the city where he coined it. The ashes of Alan Freed have been interred in Lake View Cemetery in Cleveland, and a monument was unveiled Saturday. Steven Van Zandt was among the speakers at the ceremony. Freed was a Cleveland D-J in the early 1950s and referred to a blend of jazz, blues, pop, r-and-b and country as "rock 'n' roll." For a while, Freed's ashes were under an escalator inside the Rock and Roll Hall of Fame Museum, then put on display in 2002. Freed's family was asked to take back the ashes in 2014 when new museum management thought the display was inappropriate. The Rock Hall wanted to bury the ashes outside the museum, but Cleveland law requires human remains to be buried in a cemetery.
A funeral has been held and his remains cremated. But Prince's family says they are working on a memorial service to bid farewell to the late musician. Word of the plans comes in a statement from Prince's six surviving siblings. No date has been set, other than that it will happen "in the near future."   An interesting twist to the public memorial for Prince held this past Friday in Los Angeles. Among those who performed with Stevie Wonder and Faith Evans was Eric Benet (buh-NAY'). Benet's married to Prince's ex-wife Manuela Testolini and did the Prince song "Raspberry Beret." Before the event in front of Los Angeles City Hall, Benet says Prince's death is difficult for everyone and is "one of those things where you can't really wrap your brain around."