Relay for Life is next weekend May 7th & 8th.  It's the only 24 hour relay for life in Canada.  CKPG-TV's Rich Abney has pledged to walk the entire 24 hours…Here's the catch we have to pledge $100 for every hour he walks.  So now it's time for all the sports teams and players to pledge a few bucks.  Plus it's a great cause!  So…PG Lacrosse league, Cougars, Cariboo Cougars, Northern Capitals, UNBC Timberwolves, Northern Sports Centre, PGYSA and all the high school teams that Rich has featured on CKPG-TV Sports throughout the year it's time to support Rich.   Click HERE and mark your donation with the hashtag #RichWalks
And give lots of shout outs and shares on social media too. 'Cause if you tell two friends and they tell two friends and so on and so on …one day we may just kill cancer.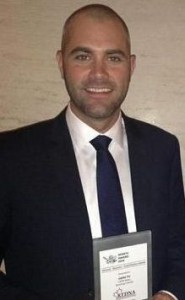 And who can forget how Rich made the world laugh.