Well, that didn't take long. No sooner than Prince's estate was placed in the hands of an overseer, it had its first claim filed against it. It comes from a California man who claims Prince had transferred ownership of his music catalogue to him back in 1995. Prince died a week ago today at his Paisley Park estate. He was 57 — and no cause of death has been determined yet.
It's a big step toward getting Prince's finances straightened out. A Minnesota judge has appointed a corporate trust company to temporarily oversee the musician's estate. The judge ruled that Prince doesn't appear to have filed a will — and someone must take immediate action to secure his business interests. Prince's sister asked a court to appoint Bremer (BREM'-er) Trust as the administrator for the time being. As such, the company will be able to look after his assets — and identify his heirs. Under the arrangement approved by the court yesterday, Bremer Trust will act as special administrator for six months — or until a personal representative is appointed. Prince died last week at age 57.
Prince's death has inspired The Revolution to reunite. The five band members posted a video saying that after spending time together mourning Prince's death, they've decided to play some shows. They did not give details, only that the shows will be soon. Would you recognize The Revolution if you saw them? They poked fun at that by having stand-ins introduce themselves as the band members, then the real band took their places.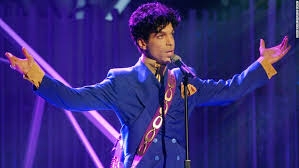 Steven Tyler is set to headline the first-ever Laconia Fest, a motorcycle music festival taking place in Laconia, New Hampshire June 11th to 19th. Tyler, who is currently working on a country album, will perform on the main stage on June 15th, alongside his backing band Loving Mary.  Other artists on the bill include Buckcherry, Saving Abel, Fuel, Bret Michaels, Ted Nugent and Sevendust and more. Click here for more information.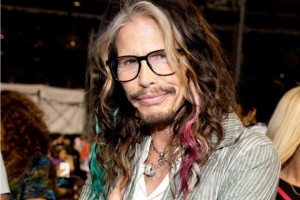 Jimmy Buffett & The Coral Reefer Band, Aerosmith, and Fall Out Boy will join fellow headliner Jack Johnson at headline KAABOO Del Mar 2016, a music fest taking place at the Del Mar Racetrack & Fairgrounds in San Diego, California, September 16th -18th.  Other acts on the bill include Gregg Allman, Lenny Kravitz, Daryl Hall & John Oates, The Avett Brothers, OneRepublic, Third Eye Blind, Goo Goo Dolls, Flo Rida, The Chainsmokers and more.  Click here for the complete lineup as well as ticket information.
Audience members at Tuesday night's performance of Broadway's "School of Rock" got an incredible surprise. During the show's curtain call, Stevie Nicks came out and performed "Rhiannon," backed by the young stars in the show's band. "To be in the presence of these kids that are so amazing that honestly sometimes I close my eyes and I'm not sure that it's not Fleetwood Mac," she said after the song. "It's very trippy. They are so good."  What's more, her performance helped raise money for Broadway Cares/Equity Fights Aids, which helps financially support people with AIDS, HIV, and HIV-related diseases. Check out fan shot footage.
The Who, Eddie Vedder and Joan Jett are set to headline the "Who Cares About The Next Generation" fundraiser for UCLA Health Autism Treatment Program and Teen Cancer America.   Scheduled for May 31st in Los Angeles, the private event will feature performances, as well as a live auction hosted by Howie Mandel, and featuring special guests David Spade and Paul Stanley. There will also be an online silent auction, where fans can bid on things like rock & roll memorabilia, concert tickets, hotel packages and more.
Steve Miller has made no secret of his disdain for the Rock and Roll Hall of Fame. He has previously said that until he and his lawyer go over the contract that he had to sign in order to grant HBO permission to air his portion of the ceremony.  They must have come to an agreement because HBO says Miller's performance will be included in the broadcast when it airs this Saturday. According to their schedule, Miller performing "Rock'n Me" and "The Joker" will be in the show. The 2016 Rock and Roll Hall of Fame Induction Ceremony will air this Saturday at 8pm ET on HBO. We'll let you know if anything changes.
Lady Gaga and Elton John are joining forces in their love for fashion. They have partnered with Macy's for a limited-edition line of clothing and accessories called Love Bravery. It includes scarves and purses with piano key designs, and pins and patches in the shapes of electric guitars, microphones and platform shoes. The collection also will feature shirts and sweatshirts, speakers, water bottles and skateboards. Lady Gaga says the point of the line is to "make the world a kinder and braver place where men and women everywhere are empowered to live with compassion." John says he loves the idea of fusing who you are on the inside with who you are on the outside. A portion of the proceeds will be donated to Lady Gaga's and John's respective charities.  Click the pic to shop.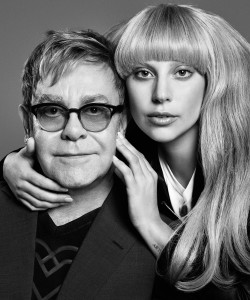 Smashing Pumpkins fans, we might get a full original lineup reunion. We told you guitarist James Iha performed with frontman Billy Corgan in Los Angeles recently, and now original bassist D'arcy Wretzky says she's "open to a reunion."  She also let slip that she hasn't spoken to Corgan since she was fired in 1999 but has been asked to join back up four times. "Circumstances would have to be a certain way," she says. "It's much too complicated."  Wretzky did see that Iha and Corgan reunited and called it "really healthy" and admitted she missed her former bandmates. "Over the course of 12 years jamming with people who just clicked, you could just do it forever and ever and ever," the bassist says. "For me that doesn't happen very often and I really miss that."