It's been talked about for a long time.  Did Led Zeppelin plagiarize one of the greatest rock songs of all time?  The courts will decide.  Click the pic.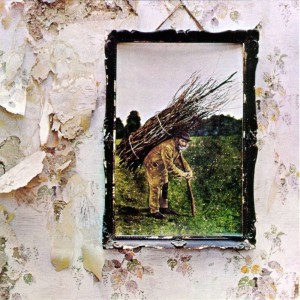 Steven Tyler has a new skittles ad out. That will make Wendy happy. The first one, during the Superbowl, featured the Aerosmith's 'Dream On.' This on features his new song.
https://www.youtube.com/watch?v=mNwiFnZVq-w
Yes is hitting the road this summer and they're returning to their "Albums Series" format. For this upcoming run, the band will play 1980's "Drama" in its entirety and sides one and four from 1973's double-record "Tales From Topographic Oceans." Yes will also perform some other hits from throughout their career. "We are proud to present the American public with forward-looking albums from the past," guitarist Steve Howe says. "Promoting 'Drama' at Madison Square Garden on multi-nights was a career milestone in 1980, and we are especially looking forward to performing both the opening and closing sides to 'Topographic Oceans.'" Steve Howe will be joined by singer Jon Davison, bassist Billy Sherwood, keyboardist Geoff Downes and drummer Alan White on this upcoming run of shows. The tour kicks off on July 27th in Colombus, Ohio and wraps up on September 4th in Reno, Nevada. Check out the first batch of tour dates below and find the full list, along with ticket details, on Yes' official website.
Yes "The Album Series: Drama + Topographic 1 & 4" Tour
July 27th – Columbus, OH
July 30th – Atlantic City, NJ
July 31st – Bethlehem, PA
August 2nd – Lewiston, NY
August 4th – Lynn, MA
August 5th – Wallingford, CT
August 6th – Westbury, NY
August 9th – Staten Island, NY
August 10th – Englewood, NJ
August 12th – Port Chester, NY
Can't make it to Coachella this year? Don't fret. The first weekend of the festival will stream on YouTube.  We don't have exact set times yet, but the April 15th to 17th weekend is when both LCD Soundsystem and Guns N' Roses are set to reunite. Fans will also be able to watch performances from Sufjan Stevens, The Kills, Foals, Courtney Barnett, The 1975 and more.
Don McLean will have a court conference for his domestic violence assault case on Thursday. His lawyer, Walter McKee, says the case is not close to an end. McLean will not be in court. McLean was arrested in January, and his wife filed a handwritten request for protection. The couple later said the protection order was dismissed, then McLean's wife filed for divorce. The divorce documents filed last month cite "adultery, cruel and abusive treatment, and irreconcilable differences."
Lionel Richie will get the highest honour from the Songwriters Hall of Fame. He will be given the Johnny Mercer Award, given to a previous inductee whose body of work is considered the gold standard for songwriting. Richie will receive the award during the hall of fame's inductions on June 9th in New York. This year's inductees are Elvis Costello, Marvin Gaye, Tom Petty, Nile Rodgers and Bernard Edwards of Chic and Chip(and possibly RIP Taylor).
When Rob Thomas asked Rob Thomas for a favour, how could he say no? Rob Thomas the singer will appear on tonight's episode of "iZombie" on the C-W. The show was created by writer/director Rob Thomas. Thomas the singer has some other projects to keep him busy this summer. He'll appear with Charles Kelley on "C-M-T Crossroads" in July. He'll also do a co-headlining tour with Counting Crows beginning July 22nd in West Palm Beach, Florida.