In a story from Rolling Stone…Bad news, Aerosmith fans. The band is officially on hiatus. What's more, frontman Steven Tyler, who is in the midst of promoting his country album, says 2017 might mean the end for Aerosmith.  "I'm doing 30 [solo] shows from May until August," Tyler tells Rolling Stone. "And then in 2017 we go out with Aerosmith. We're probably doing a farewell tour." "Look, there's two bands that still have the original members, us and the Stones. I'm grateful for that." Tyler goes on he's just happy to still be here. "Whether we do a farewell tour or go into the studio and do another record," he explains. "I'm just excited about it."  This shouldn't come as a complete surprise, though. Guitarist Brad Whitford said in December that Aerosmith is talking about putting together a "wind down tour, which we would call the Farewell Tour."

ONE MORE THING! Tyler seems to have had a change of heart when it comes to Joe Perry's comments on his country album. The guitarist originally came out swinging. "If I didn't know him when I heard the song I'd go, 'It's okay, next," Perry said. "He's got a f**king rhinestone cowboy hat going, 'Yippee ki yay.' I don't know what else to say about that." Originally, Tyler said it was jealousy, but now, he says that regardless of what his bandmate said, he wouldn't be where he was without him and Aerosmith as a whole.
News from Entertainment Weekly…Well this isn't the best way to start a tour. A bus carrying 10 crew members from Gregg Allman's tour crashed yesterday morning in Jackson County, West Virginia.  The musician himself wasn't injured, but three members of his team were hospitalized and later released.   The cause of the accident is unknown, but a group of trees prevented the bus from falling into a nearby creek. Allman's show last night went on as scheduled.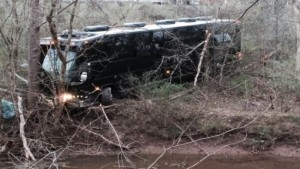 Back in 1995, the Rolling Stones released the live, acoustic album, "Stripped." Now, it's getting the deluxe reissue treatment and a new title.  "Totally Stripped" will feature the full three shows recorded back in '95- one at the Paradiso in Amsterdam, another at L'Olympia in Paris and the third at Brixton Academy in London. This new spiffed up edition also includes an expanded version of the behind the scenes documentary. The deluxe edition of "Totally Stripped" will be available as a DVD or Blu-ray documentary-only editions, as well as DVD/CD and DVD/LP options. The deluxe five-disc edition also comes with a 60-page book along with the three previously unreleased shows.  "Totally Stripped"hits stores on June 3rd.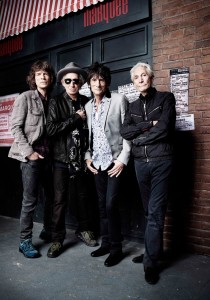 David Gilmour has played his solos so many times he doesn't even think about them. Gilmour says he'll tinker with the solos if he's feeling especially brave. Fans who have listened to Pink Floyd records so much that they have the solos memorized sometimes don't like that, but Gilmour doesn't care. He says he's earned the right to do them his way and anyone who doesn't like it can write him and complain. Gilmour is currently on tour to promote his "Rattle That Lock" album.  Check out a review of his show in Chicago this week from the Chicago Tribune.  Click the pic.