The Rolling Stones postponed their first-ever concert in Cuba because of President Barack Obama. They had initially scheduled their historic Cuba concert for Sunday, but moved it to Friday so they wouldn't compete with Obama's arrival.  The Stones production manager joked Obama is our opening act.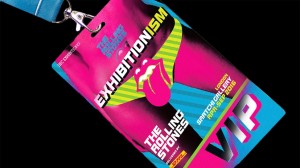 It turns out Keith Richards may have started the "Dump Trump" campaign back in 1989. A story is floating around that during a 1989 concert in Atlantic City, Richards pulled a knife out and threatened Donald Trump.
Rolling Stones tour producer Michael Cohl originally told the story last year, but it's resurfacing thanks to Trump's presidential campaign. Cohl explained that the finale stop of the Stones' "Steel Wheels" tour was being broadcast in association with Donald Trump, Trump Plaza Hotel and Casino, and MTV and the band did not like being associated with the then business man. They ended up agreeing to the deal as long as Trump did no promotion for the event.
Then Cohl arrived at The Rolling Stones' press room to find Trump prepping to do a press conference there. After multiple attempts to get the now-presidential candidate to leave, Richards decided to step in. "'[Then] Keith pulls out his knife and slams it on the table and says, 'What the hell do I have you for? Do I have to go over there and fire him myself? One of us is leaving the building – either him, or us.'" Cohl explains. "'I said, 'No. I'll go do it. Don't you worry.'"
As the story goes, Trump  only left after "40 of the band's crew showed up with "tire irons and hockey sticks and screwdrivers." So far, Richards, the Stones, and Trump haven't commented on the story.
Rod Stewart is continuing his run in Las Vegas. The singer recently kicked off his fifth year performing at the The Colosseum at Caesars Palace and has now added nine more dates to his residency.  New dates for "Rod Stewart: The Hits" will run from August 3rd to the 21st. Tickets go on sale Friday.
Lorde's tribute to David Bowie at the Brit Awards was loved by just about everyone, including Bowie's son, Duncan Jones. But now we can tell you that according to the Thin White Duke's longtime collaborator and pianist Mike Garson, she wasthe best person for the job.
"David really liked Lorde, and he felt like she was the future of music, and they had a few wonderful moments together," Garson explains. "She was the perfect choice. Some of David's family members and David's management had some suggestions she'd be the right one. They wanted to bring the next generation in."
He goes on to say that it was the
New Zealand
artist's relationship with Bowie that got her through the performance. "She was so nervous," Garson continues. "She actually said if she didn't sing the song to David, she couldn't have gotten through it."
The Go-Go's
will spend the summer saying goodbye  on a one-month farewell tour beginning August 2nd  in
Clearwater, Florida
. It will include four of the five original members, but not bassist Kathy Valentine. She settled a lawsuit against the group two years