Here's some new music from old guys you can buy today.
Iggy Pop,
Post Pop Depression
Todd Rundgren,
Box O' Todd
Gary Tallent (E Street Band), Break Time
J. Geils Band frontman Peter Wolf's new solo album, "A Cure for Loneliness," comes out April 8th and he just debuted a new track from the record, titled "Peace of Mind."  The album is Wolf's first solo record in six years, and features original tunes, as well as a new version of the Geils Band classic "Love Stinks," and a song called "It's Raining," which he wrote back in 2010.  Starting April 29th, Wolf will hit the road with his band The Midnight Travelers, with their first gig in Hartford, Connecticut. Click here for a complete list of dates. And check out a clip of Wolf's "Peace of Mind" to the right.
Billy Joel can't be stopped. After selling out New York City's Madison Square Garden 35 times, he's added another show.  According to Billboard, by the end of this year, Joel's open ended residency at the famed venue will have sold 700,000 tickets. On top of that, he's already grossed over $54-million from the run of shows.  Tickets for the Piano Man's 36th MSG show on December 17th will go on sale March 25th.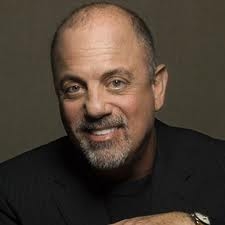 In a story from Paddle8, you now have the chance to own some of David Bowie's handwriting. Lyrics to "The Jean Genie" which Bowie penned himself are going up for auction and are expected to bring in over $72,000. The lyrics, which were written on a sheet of cream lined notepaper, were given as a gift to Neal Peters when he was President of the Original David Bowie Fan Club. Online bidsare being accepted now through March 31st – but be warned, the price tag at last check is already at $43,000.
This story from Ultimate Classic Rock.  Rush fans better clear some space on their bookshelves. Neil Peart is writing a book about the band's "R40" tour, which at this point, is expected to be their last big run.  The drummer has already written two books about Rush on the road, 2011's "Far and Away: A Prize Every Time" and 2014's "Far and Near: On Days Like These" and this newest book, "Far and Wide: Bring That Horizon to Me!" will have a lot in common with its predecessors. All three detail Peart's time on the road, both on stage and off.  The 312-page "Far and Wide: Bring That Horizon to Me!" hits stores on September 13th.
 Police in Seattle are releasing photos of the shotgun Nirvana frontman Kurt Cobain used to kill himself decades ago. A Seattle police cold case detective is shown holding Cobain's gun at different angles in five photos posted to the department's website. The photos were taken in June 2015 and added to the city of Seattle's computer system earlier this month. It's not clear why they took the photos last year or why they're releasing them to the public. Cobain was 27th when he died in 1994.
Madonna fans in Brisbane, Australia, were angry they had to decide whether to stay for the end of her show or take the last train home. Madonna was supposed to go on stage at 9 p-m Wednesday but did not show up until 11:22 p-m. Hundreds of fans had left by then and demanded refunds at the ticket office. When Madonna finally did make it to the stage, she joked, "You were here too early. You should have taken your time doing your hair and makeup. Then I wouldn't have been late." The last train left at 12:15 a-m, but Madonna did not wrap up the show until about an hour later.