Emerson, Lake & Palmer keyboardist Keith Emerson died Thursday at his home in Santa Monica, California. He was 71. It was later revealed that he died of a self-inflicted gunshot wound to the head and his death was ruled a suicide.
Greg Lake and Carl Palmer both responded with sympathy for their brother in music.  Check out the full story from Billboard here.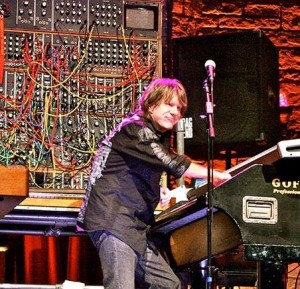 The not so great news that everyone probably suspected.  Don Henley has confirmed the Eagles will probably never again perform live.   The quote was  "I don't think you'll see us performing again."  "I think that was probably it."  Apparently they were prepping to tour to perform the Hotel California album.  Don Henley is getting ready to tour with Carole King and he's planning an R&B album.  Get the full story from Hits Daily Double  here.
Pearl Jam is concerned about your hearing.  So they've partneredd with MusiCares to provide earplugs for fans during their upcoming spring tour.  "Don't be careless and lazy at loud rock shows or cranking tunes through an old Walkman like I was thirty years ago," bassist Jeff Ament says. "(but boy did it all sound good). Wear hearing protection or you'll end up with a 1.5k ring in both ears every night when you go to bed or worse when you are trying to enjoy the serene quiet of an empty desert or forest, again like me."   Pearl Jam's spring tour kicks off April 8th in Fort Lauderdale, Florida.
Iron Maiden's plane, Ed Force One, suffered a bit of a crunch while fueling up in Chile.  There was a problem with the steering and it collided with some ground equipment and people.  Catch the story on Iron Maiden's website.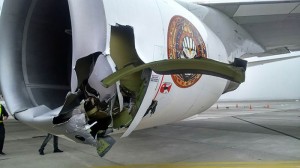 "Hey ICBC…ah you're not gonna believe this but…"
The Rolling Stones are playing Cuba and they're doing it for free. They will play in Havana on March 25th.  Chris Cornell is glad to see that the Rolling Stones are picking up where Audioslave left off. Cornell says he thought a lot more bands would have played Cuba after Audioslave did it in 2005. The Rolling Stones will play a free show in Havana on March 25th. The Audioslave concert was a logistical tangle that cost the band one-million dollars. Cornell says Fidel Castro's people reviewed their music beforehand, and the band was told their rooms would probably be bugged. His advice for the Stones is, "They should just use up every second that they're there and not sleep and just be there with the Cuban people."