Roger Waters has been collaborating with a Quebec opera house on "Another Brick in the Wall: The Opera."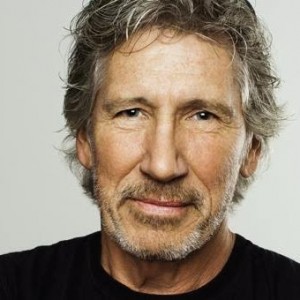 Originally, Waters was against the collaboration, but after he was sent music from the company, he had a change of heart. "I sat there not expecting to be moved, and I was moved," Waters explains. "Very moved. So I approach this project with great enthusiasm."   The Opéra de Montréal production premieres in March 2017 as part of a celebration for Quebec's 375th birthday.  Check out the complete story at RollingStone.
Chris Cornell will be spending his summer on the road. Alternativenation.net reports the Soundgarden frontman will kick off the second leg of his solo North American "Higher Truth World Tour" on June 16th in Clearwater, Florida. The 28-city tour will wrap July 27th in Winnipeg.  One dollar from every ticket will go towards the Chris and Vicky Cornell Foundation, which raises funds for charitable organizations that help children in need.  For the tour schedule click here
Crosby, Stills and Nash is done?  Graham Nash is saying he doesn't like David Crosby right now and it's been building for a while.    "You asked me if there's more of CSN? My answer is 'no,' and that's very sad, because we're pretty good," he says. "But I don't like David Crosby right now. He's been awful to me these last two years, just f**king awful. I've been there and saved his f**king ass for 45 years – and he treated me like sh*t."
For the complete story click here.
Cheap Trick will become Rock and Roll Hall of Fame members on April 8th.  And they're not just taking it easy. They've released the new track "When I Wake Up Tomorrow."    "This song always reminds me of a sultry David Bowie song," Cheap Trick guitarist Rick Nielsen explains. "I liked it from the first time we attempted to do it. It's just a moody, interesting piece with some heavy guitars in the middle. The last line is 'Are you gonna be here when I wake up tomorrow,' and then Bowie passed away after we recorded it."
Check out the video.