Elvis Costello, Marvin Gaye, Tom Petty, Nile Rodgers and Bernard Edwards from CHIC, and Chip Taylor will be the latest inductees to the Songwriters Hall of Fame.
The artists will be inducted during a ceremony in New York City on June 9, it was announced Wednesday. Gaye and Edwards will be inducted posthumously.
These writers and musicians are behind such classic songs as Costello's "Alison," Gaye's "Sexual Healing" and "Let's Get It On," and Petty's "Free Fallin"' and "American Girl." Rodgers and Edwards wrote the disco hit "Le Freak" and Taylor was a multi genre songwriter behind hits like "Wild Thing" and "Angel in the Morning."
Additional special award honorees will be announced soon.
The archives of singer-songwriter Bob Dylan have been acquired by the George Kaiser Family Foundation and the University of Tulsa and will be permanently housed in a Tulsa arts district.
Kaiser Foundation director Ken Levit and university President Steadman Upham announced the acquisition Wednesday. Details of the acquisition were not released.
More than 6,000 items are part of the archives, including recordings from 1959, Dylan's handwritten lyrics to songs like "Tangled Up In Blue," his first contract with a music publisher and a wallet that includes the address and phone number of country music singer Johnny Cash.  Dylan said in a statement that he's glad the archives will be included with the works of Oklahoma native and folk singer Woody Guthrie and alongside artifacts of Native Americans.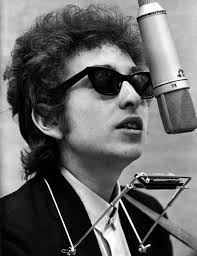 In the words of former Cream drummer Ginger Baker, "No more gigs for this old drummer." Baker writes on his website he's calling off all shows at the advice of his doctor. He says, "Of all things I never thought it would be my heart." Baker is 76. The American leg of his tour was supposed to begin in May.
Boston is hitting the road this spring for a tour celebrating the 40th anniversary of the release of their debut album. The 14-date trek will kick off April 29th in Hollywood, Florida and wrap August 11th at the Mohegan Sun in Uncasville, Connecticut. Click here for a complete list of dates and ticket information.
In honor of the anniversary, the band is also offering fans a chance to win $1,000 plus a pair of tickets and backstage passes. All they have to do is design a "70s inspired graphic" for the band's merchandise that "will honor the iconic spaceship artwork, Boston logo or Four Decades theme."  Click here to enter.
Guns N' Roses will be missing a founding member when they reunite this spring. Izzy Stradlin has cleared up all the gossip and confirmed that he will not have anything to do with the band's reboot.
"I've also not been in the studio recording or writing with any of the others recently," Stradlin says. "There is so much speculation, but so very little info, [that] I thought I should reach out."
Is David Lee Roth on his way out of Van Halen? It depends on where you think he gets his creative inspiration from.
The rocker released a new solo song called "Ain't No Christmas" with ominous lyrics that include "Sure looked good on paper, once upon a lie, "Let's put the pin back in this one, and say we both survived," and "Quittin' while you're ahead ain't quittin', and I'm quittin'."  Originally, Roth said the song had nothing to do with Van Halen, instead calling it "poetry." Then, he tweeted "On second thought, if all work is autobiographic, maybe this song is about Van Halen."