Cultural officials in Cuba have announced the Stones are playing a gig in Havana at some point during Easter week.  But there is no confirmation that they've signed a contract yet.
Iggy Pop has always been very comfortable in his skin and the 68-year-old's latest project got other people involved with his body. The rocker posed nude for 21 artists, aged 19 to 80, as part of the "Iggy Pop Life Class" project.
On the first episode of his Discovery show "Rockin' Roadsters," the ZZ Top guitarist talks about the "magic" that has kept the band together for 46 years. He also talks about the beards.  He said Lloyds of London has insured his beard, but Gibbons won't give an exact amount.  Click the pic below for a look at the rescheduled tour dates for Perfectamundo.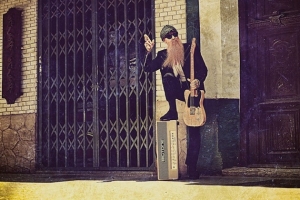 You soon might be able to sunbathe in "Margaritaville" on Buffett Beach. Mississippi legislators are working to name a Gulf Coast beach for the native son, Jimmy Buffett. The state House passed the measure  yesterday. The Mississippi Senate will now take up the issue.
Phil Collins is taking one tentative step out of his musical exile _ by re-releasing all eight of his solo albums. Each of the discs will be remastered and accompanied by a second C-D of demos and live recordings, many previously unreleased.
Collins has two sons, Sam who's 39 and Simon, a 14-year-old. Collins says both his sons have bands. Collins says he encourages them and offers advice. Collins adds he's like the elder statesman. But while he offers his musical wisdom, Collins says his sons usually go their own way. Collins also has a daughter Lilly who is an actress.
An acetate record cut by the Beatles before the band hit it big is going up for auction. The record was made in 1962 at a London record store. And it's believed to be the only copy. The recording had been in the loft of Les Maguire, a member of another Liverpool band, Gerry and the Pacemakers. The 10-inch demo record is expected to fetch at least 14-thousand dollars when it goes on auction March 22nd.