Some music news but first;  Yoko Ono was hospitalized over the weekend with Flu-like, but has been released
Elton John shut down the Sunset Strip Saturday for a free concert.  It was a thank you to West Hollywood for its support of his AIDS Foundation and its Academy Awards Viewing Party.
And Lady Gaga joined Elton for "Don't Let the Sun Go Down On Me."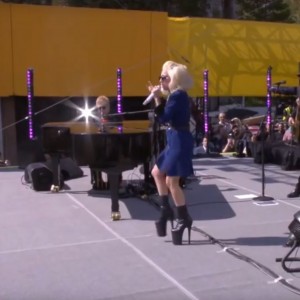 Phil Collins is coming out of retirement with his first concert in about six years.  It's fund raiser for his ex-wifes charity in Miami Beach, March 11th.  Collins was supposed to play a similar benefit for them in December, but pulled out at the last minute after realizing during sound check that his vocals weren't up to snuff.
Legendary Cream drummer Ginger Baker has been forced to cancel his upcoming tour after being diagnosed with "serious heart problems."
And The Who is back for the rescheduled fall leg of their "The Who Hits 50!" tour in Detroit this weekend.
They had to go on a six-month break while Roger Daltrey battled viral meningitis.
Pete Townshend took a shot at anyone bringing up how old the band has become. He said "We are not just senior citizens,"  "We are wise, wonderful, worthy wankers!"