If you listen carefully to Eric Clapton's new album "I Still Do," you'll hear a familiar voice. According to NME, the late George Harrison provides background vocals on the song "I Will Be There."   You won't see his name on the liner notes, though. Harrison is credited as Angelo Mysterioso, which was a pseudonym he previously used on Cream's "Goodbye" album.  "I Still Do" hits stores on May 20th.
A lock of John Lennon's hair snipped as he prepared for a film role has sold for 35-thousand dollars. The hank  of hair  purchased by a U-K-based memorabilia collector,was kept by a German hairdresser after giving the former Beatle a trim. The haircut came before Lennon began work on the comedy "How I Won the War." The hair was one of the more interesting pieces in the lot. But it wasn't most expensive one. A photo of the Beatles signed by all four members went for $42,500.
Phil Collins and his ex-wife may be planning remarry.  In an interview published on Sunday.  His ex said they're separation was the wrong decision," and they planned to get remarried someday.
Will they or won't they? Police unions in a number of cities are calling for a boycott of officers working security for Beyonce's concerts because of her new song "Formation." Unions in Miami; Tampa, Florida; and Nashville, Tennessee want members to skip volunteering to do security for her shows in those cities. This all started after Super Bowl Sunday when Beyonce performed "Formation," a day after releasing the video online. Because the performances feature pro-black images and denounced the shooting of unarmed black citizens, some critics considered it "anti-police." Beyonce's tour kicks off with a show in Miami on April 27th.Toronto police will not boycott Beyonce's performance at the Air Canada Centre in Toronto on May 25th.
A bunch of big recording artists will be in Washington this week to celebrate the musical legacy of the late Ray Charles.  Usher, Demi Lovato, Andra Day and The Band Perry will be taking part in the Charles celebration. The performers will be around Wednesday to tape "Smithsonian Salutes Ray Charles: In Performance at the White House." The program is to be broadcast Friday on PBS stations nationwide.  Ray Charles died in June, 2004.
Some upcoming Concerts;
Black Sabbath has rescheduled its Vancouver "THE END" tour date to March 7th.  Previously purchased tickets will be honoured at the door.  Tickets here.
A busy year for Heart, Joan Jett and the Blackhearts ,in Prince  George  March 10 as part of Queens of Sheba Tour …  Then  joining Cheap Trick this summer for "The Three For All Tour" starting July 14th outside Detroit. Tickets here.
Play Guess The Famous Queen for tickets to Queens of Sheba starts Monday Feb 29 on 99.3 The Drive. 

Details Here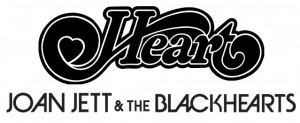 Thunderstruck, the AC/DC Tribute band, plays the Treasure Cove Casino March 18 & 19.
George Thorogood and The Destroyers  with special guest  the Ben Miller Band as his special will play CN Centre on April 19—  part of  their 32  city  "Badder  Than Ever" spring tour announced.
Colin James is coming to Vanier Hall May 10th at 7:30 ….Part of his "Up Close and  Personal  -Acoustic  Tour featuring  special guest Master Guitarist Chris Cadell…Get your  tickets at  Studio 2880
Tickets are on sale for the Calgary and Edmonton stops of Sting and Peter Gabriel's Rock Paper Scissors Tour,  July  23th and 24th….Tickets here.