The widow of Jimi Hendrix Experience drummer Mitch Mitchell is warning against buying fake drum kits that supposedly belonged to her husband. Dee Mitchell has issued a statement saying she faces an ongoing problem of unscrupulous parties selling drum kits and other items and claim her husband once owned them. Dee Mitchell says all the drums her husband used with Jimi Hendrix and after that are accounted for and not for sale.
Bill Payne of Little Feat will join the Doobie Brothers as the resident keyboardist in the touring band. Tom Johnston of the Doobies says Payne has played on most of their later-era albums and he's a "phenomenal, one-of-a-kind keyboard player." Payne will remain a member of Little Feat and says the Doobies are good musicians and good people. The Doobie Brothers will launch a tour with Journey on May 12th in Irvine, California.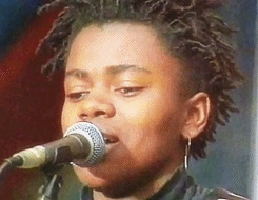 Tracy Chapman estimates her record label has been on her case to release a greatest-hits record for at least five years. Chapman says she was never in a looking-back mood. She says this year, it seemed like a good idea, so she reviewed every songs she's ever released. Chapman says she realized she's had quite a journey, because she was able to hear how she's changed sonically from song to song. Chapman's "Greatest Hits" is out now.
The Smithsonian is putting together a collection of rock and roll photos and has realized the best shots could be the ones from the audience. The Smithsonian is asking the public to submit their photos from the rock and roll era to the website . Some photos may be featured in a book to be published next fall.