Unlike a lot of other artists, Bob Dylan isn't canceling or postponing his European tour. That doesn't mean he isn't taking extra precautions. The icon has requested 12 additional armed guards at his two shows in Bologna, Italy.  The guards will be posted at the venue's entrances, on stage, and in the backstage area and outside the perimeter of the venue.
David Bowie's "Blackstar" doesn't hit stores on January 8th, but he's given us a 10-minute music video for the title track to hold us over. In the video Bowie plays a blind, doomed prophet that is ultimately crucified with fellow prisoners. Check out the video.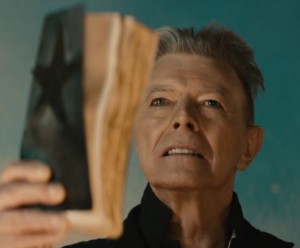 Bob Seger will be putting out some new music next year. In case you missed it, the rocker told 'Billboard" he plans to release the album, "I Knew You When," in 2016, which will feature "unreleased songs that he has updated."
U2 had to cancel their gig in Paris following the bloody attack but the band honored those that were lost at their Belfast gig.  During their performance of "City Of Blinding Lights," U2 projected the Eiffel Tower in a peace sign with the message "Stronger Than Fear" and "Vive La France." Bono also told the crowd, "We refuse to hate because love will do a better job."
Check out fan shot footage of U2's tribute.
It looks like the Freddie Mercury biopic might actually be moving forward. According to Tracking Board, production is set to being in June 2016.   Anthony McCarten, who wrote "The Theory of Everything," has been hired to write the script and word is Ben Whishaw is the frontrunner for the role of the iconic Queen frontman.  So far, no one involved with Mercury or Queen has confirmed the news.
Listen to The Drive this weekend for your chance to win a DVD copy of Duran Duran American Express Unstaged