Leon Redbone's health is forcing him to give up show business.  Redbone will retire from performing and recording, but the nature of his health issues was not disclosed. Redbone was a cult musician who was a frequent guest on "The Tonight Show With Johnny Carson" and on the early years of "Saturday Night Live."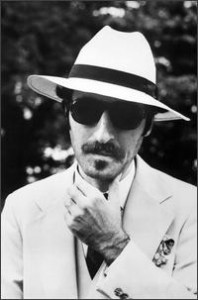 Last November's all-star concert that paid tribute to Lynyrd Skynyrd will be released on home video. "Lynyrd Skynyrd – One More For The Fans" was taped in Atlanta at the Fox Theatre, the same place the band recorded their 1976 live album, "One More From The Road." Besides Lynyrd Skynyrd, the November concert featured Gregg Allman,  Cheap Trick,  and  Peter Frampton to name  a  few . The two-CD and DVD set will come out July 24th.
The singer for Jethro Tull will hit the road to tell the story of Jethro Tull. Ian Anderson will tour with "Jethro Tull, The Rock Opera," about the life of English agricultural inventor Jethro Tull. Anderson will present the story using new music and some Jethro Tull songs, some of which will have lyric changes to tell the story better. The tour kicks off November 1 in Chicago.
For the first time, Yes will perform live without bassist Chris Squire. He is taking off the next few months to seek treatment in Phoenix for a rare form of leukemia. Yes will continue their tour with Toto and have enlisted Billy Sherwood to sit in for Squire.