It appears that a number of characters on "The Simpsons" may be leaving Springfield.   Actor Harry Shearer has implied in a tweet that he is leaving the long-running animation series.   Shearer voices 21 characters on "The Simpsons," including Ned Flanders, Principal Skinner, Mr. Burns and his underling Smithers.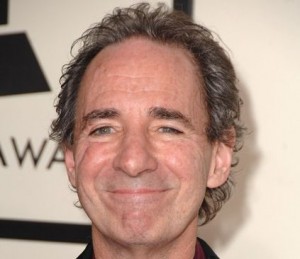 C-B-S is cancelling the original "C-S-I" show and says original cast members William Petersen and Marg Helgenberger will be returning for the September 27th two-hour finale. "C-S-I: Crime Scene Investigation" launched a franchise back in 2000.   C-B-S will introduce five new programs in the fall and says it will keep "The Good Wife" on the air as long as husband-and-wife creators Michelle and Robert King want to continue producing and writing it.
John Travolta says he still remembers where he was when he saw O-J Simpson take off on that famous low-speed Bronco chase through the roads of Los Angeles back in 1994. And now, Travolta is starring in a T-V movie about the double murder case that made Simpson the most famous celebrity murder defendant of our time. Travolta plays Robert Shapiro, one of the many lawyers on Simpson's "Dream Team" of attorneys. The story is part of an anthology series called "American Crime Story" _ to air on F-X next year. Cuba Gooding Junior plays Simpson.
—
Some celebrities are taking a stand against online bullies. A group that includes actress Elizabeth Banks, singer Jordin Sparks and U-S Vice-President Joe Biden (BY'-den) are among those helping Tumblr set up what amounts to an online safehouse for those affected by cyber bullies. The virtual community is set up to let people freely express their views on issues like sexuality, mental health issues or self-esteem problems. The celebrities will be in videos on the blogging website under the "Post it Forward" campaign.