We talked about this last week and wondered how he'd handle it but Jimmy Buffet did give that commencement speech. And Ozzy gets generous after hearing some kids play.
It's not every graduation that has a commencement speaker who shows up in flip-flops and talks about Santa Claus. Jimmy Buffett told graduates at the University of Miami on Friday to see the world, do everything in moderation and "be Santa Claus when you can." Buffett was given an honorary doctorate in music. He didn't stick around after the ceremony. He said he had some fish to catch.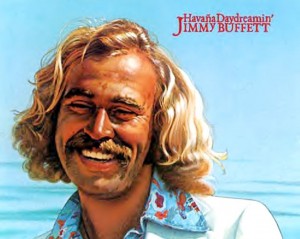 Ozzy Osbourne is so impressed with a Kentucky children's percussion group that he's donated 10-thousand dollars to keep them going.  Osbourne saw a YouTube video of the Louisville Leopard Percussionists doing their version of "Crazy Train." The group meets after school and consists of more than 60 students from around the Louisville area aged from 7 to 14.
A piece of Winnipeg's rock and roll history has been heavily damaged by a fire.   The blaze started yesterday afternoon in the basement of an apartment block in the city's core (500 block of Bannatyne Avenue) and eventually ate its way to the roof of the three-storey building.  The block was undergoing renovations and no one was inside at the time.    The building served as a backdrop for the cover of The Guess Who album 'So Long, Bannatyne' that was released in 1971.  The L-P included such tunes as Rain Dance, Sour Suite and Life in the Bloodstream.
Prince had musical guests for his concert in support of Baltimore last night. But some of the biggest cheers weren't for a singer, rapper or musician _ but for a prosecutor. The Baltimore Sun reports Prince invited State's Attorney Marilyn Mosby on stage shortly after his concert began. Mosby is seeking charges against six officers involved in the arrest of a black man who died while in custody. She got a big round of applause. Mosby is a big Prince fan _ and says the tickets were a Mother's Day gift from her husband, a city councilman.
Lynyrd Skynyrd will team up with Brantley Gilbert for a new edition of "C-M-T Crossroads." Their episode will air June 27th. Lynyrd Skynyrd first appeared on "Crossroads" in 2004, performing with Montgomery Gentry.
The "Age of Ultron" shows no sign of waning. The sequel to "The Avengers" has won the box office battle for the second weekend in a row. It took in 77.2-million dollars in its latest triumph. And in its first 10 days in theatres it has taken in 312.9-million. That ties "The Dark Knight" as the second-fastest film to reach that mark. Even so, both films trail the 373-million taken in by Ultron's predecessor, the original Avengers. "Hot Pursuit" was second but the Reese Witherspoon-Sofia Vergara bud-ette movie failed to make a big box office dent.