New music from Prince and James Taylor and more;
U2 will try to make good on a promise to "The Tonight Show." They will be the guests on Friday's episode. U2 were supposed to do a weeklong residency on "The Tonight Show" in November but cancelled after Bono was in a serious bike accident. U2 opens  its " Innocence and   Experience  Tour " at Rogers  arena   in Vancouver  May 14 th  and  15th.
Van Halen has been added to the Billboard Music Awards entertainment lineup .  Hard to  believe  the  band has never performed on an awards show before. The Billboard Music Awards are May 17th in Las Vegas and they will be shown live on A-B-C.
Jimmy Buffett will give his words of wisdom to the graduating class at the University of Miami. Buffett will be the commencement speaker for six of the university's schools on Friday.
B-B King is in hospice care at his home in Las Vegas.  King, who is 89, has posted thanks on his website for fans wishing him well and offering prayers.
The music world is mourning the loss of Ben E. King. He died Thursday of natural causes  at the age of 76. Carole King calls Ben E. King "a wonderful interpreter of songs." Adam Levine says the music world "lost a true great." and Huey Lewis says King will be missed but "those great vocal performances will live forever."
Prince has recorded a song about the unrest in Baltimore. A Prince spokeswoman says the song is also about "the slew of killings of young black men." A release date has not been announced. Prince held a "Dance Rally 4 Peace" in Minneapolis on Saturday and asked attendees to wear grey in memory of Freddie Gray. He died after suffering a severe spinal injury while in police custody.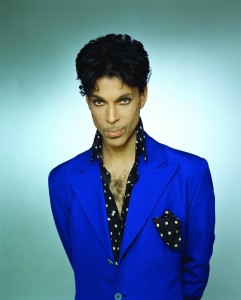 It sounds like an exercise in circular logic: The Doobie Brothers say music inspires them to make music. Singer-guitarist Tom Johnston says performing for an audience and writing music inspires him to create. Guitarist Patrick Simmons says listening to other people's music inspires him, because as a fan he'd hear a song and want to play it, which prompted him to practice. Keyboardist Michael McDonald says many a young musician has heard a song and said, "I want to make a record like that one." He says it used to fire his imagination to figure out what a musician was singing about.
James Taylor debuted his new song "Angels of Fenway" at the ballpark that gave the tune its name. Taylor's song was played over the P-A system at Fenway Park last night, before the Boston Red Sox hosted the New York Yankees. A video of scenes from the century-old rivalry between the two teams was played as well. Wearing a Red Sox T-shirt and a baseball cap, the five-time Grammy winner also threw out the ceremonial first pitch.
Lindsey Buckingham has paid a visit to some of his most famous collaborators: the U-S-C marching band. Billboard reports Buckingham and the marching band did a surprise performance at the school on Wednesday. Buckingham was on campus to deliver a talk to an entrepreneurship class. Buckingham and the marching band worked together on the 1979 Fleetwood Mac song "Tusk."